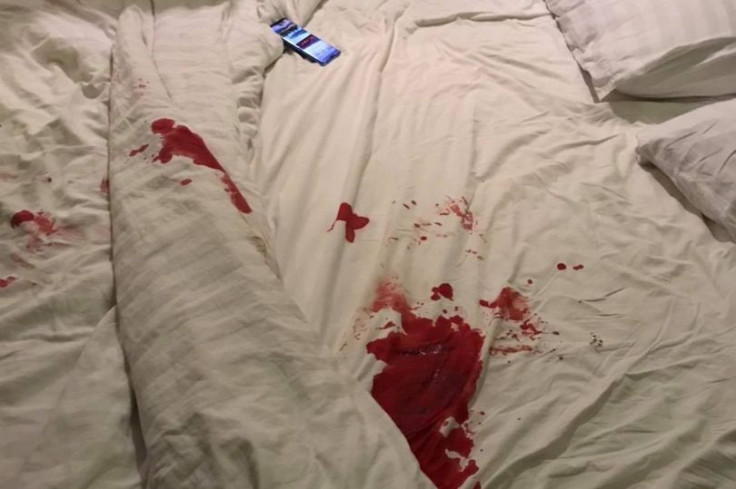 A British man who only wished for a ferocious sexual encounter with a hooker never thought he would end up tearing up his own manhood. On Saturday night, the tourist accidentally ripped his own penis while having sex with a Thai escort in a hotel in Pattaya, Thailand.
According to the police, the man was having some sexy time with a Thai escort inside his hotel room in the red-light city of Pattaya when he suddenly called the emergency services for help. His garbled yell down the phone during the call sparked murder fears, urging paramedics to rush to his hotel room for fears of an attack.
When the police arrived at the hotel, they found the red-faced British tourist wearing shorts with a Thai prostitute, their white bed sheets covered in fresh blood. The man explained to the police that he was having sex so hard that his frenulum had been ripped. In human anatomy, the frenulum is the small piece of skin connecting the foreskin to the penis.
Describing the whole situation as "very funny," the volunteers who responded to the call admitted expecting arriving at a crime scene. When they arrived, however, they only found a man scared out of his wits because his penis got slit. The rescue volunteers administered first aid to the Brit inside the hotel room but he reportedly refused to be brought to the hospital due to embarrassment.
According to one of the volunteers, Khun Tumrin, the amount of fresh blood they found on the bed gave them the impression that a stabbing incident had taken place inside the room before they arrived. "I picked up the phone and heard he was screaming so loudly," recounted Tumrin. "I only understood that he wanted us to go there as soon as we could. When we entered the room and saw the bed sheet, I first thought there had been a stabbing," he added.
Tumrin said it was a relief to realize that it was not murder or along the lines of that. "He was in a lot of pain but we thought it was very funny," he said.
© 2023 Latin Times. All rights reserved. Do not reproduce without permission.