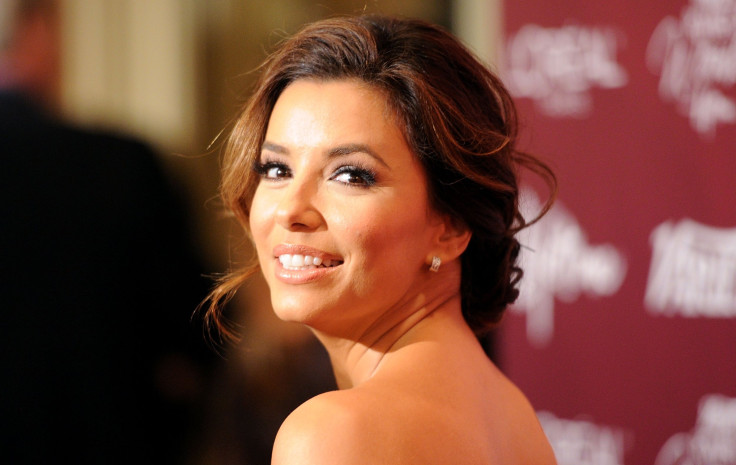 "Desperate Housewives" actress and "Devious Maids" executive producer Eva Longoria has signed on to guest star in a three episode arc of season 2 of FOX's hilarious police comedy "Brooklyn Nine-Nine."
The actress will play a woman named Sophia who is a defense lawyer that catches the attention of Andy Samberg's character Jake when the two face off in court. Longoria joins recently announced Kyra Sedgwick, Terrell Owens and Jenny Slate.
Sedgwick will join the cast as Deputy Chief Madeline Wuntch. Wuntch is the longtime enemy of Captain Holt (Andre Braugher), executive producer Dan Goor told TVGuide. She is "a person with whom Holt has a tremendous amount of history and all of it bad. There will be a lot of negative pressure on Holt and the precinct because of her."
Entertainment Weekly reports Slate will play a tough, street-smart mob mistress named Bianca who Jake (Andy Samberg) encounters while working undercover for the FBI. While Terrell Owens will appear on "Brooklyn Nine-Nine" will play himself.
"Brooklyn Nine-Nine" returns to FOX on Sunday, Sept. 28 at 8:30 p.m. ET.
© 2023 Latin Times. All rights reserved. Do not reproduce without permission.