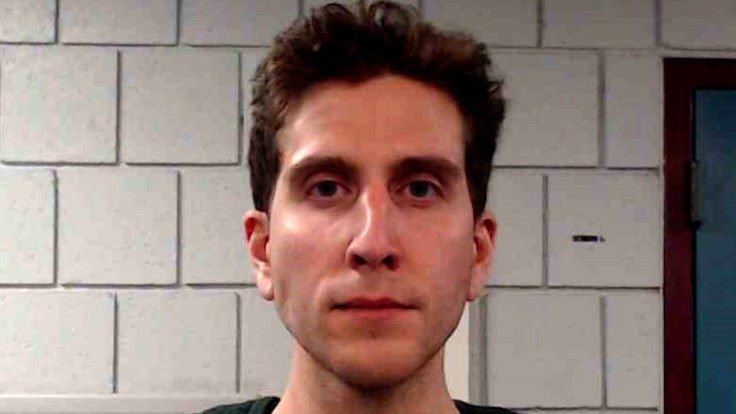 If found guilty of the Idaho killings of four college students, Bryan Kohberger might be executed by firing squad.
The University of Idaho students Kaylee Goncalves, 21, Madison Mogen, 21, Ethan Chapin, 20, and Xana Kernodle, 20, were stabbed to death on Nov. 13. Kohberger, a 28-year-old criminal justice doctoral student, has been charged in their deaths.
If Kohberger is found guilty, the prosecution has not announced whether it will seek the death penalty for him, but given the horrible crime, it is undoubtedly a possibility, New York Post reported.
According to the East Idaho News, Skaug, the chairman of the state House Judiciary, Rules, and Administration Committee, this week filed a bill that would reinstate the firing squad as a legal method of execution in Idaho.
State executions currently involve a lethal injection.
Skaug's bill says state Department of Correction officials must determine if lethal injection is available no more than five days after the issuance of a death warrant, the Idaho outlet said. If not, a firing squad would be used, according to the proposal.
After state officials had to postpone an execution in November due to a lack of lethal injection chemicals, Skaug, who believes firing squads are more merciful since they cannot be botched, introduced the law, the outlet reported.
For these reasons, firing squads have been reinstated in certain other states, including Utah. From 1982 to 2009, execution by firing squad was permitted in Idaho before it was abolished.
The Idaho State Legislature passed a bill last year that provides anonymity to companies or pharmacies that provide lethal-injection chemicals in the hopes that it would spur more companies to provide them.
Yet, because the chemicals weren't accessible, the state was still forced to postpone the execution of Gerald Pizzuto Jr. in November, according to the East Idaho News.
Authorities claim that Kohberger stalked his victims for weeks before the murders, and various DNA evidence has connected him to the crime scene.
According to the outlet, the suspect, who has been charged with four counts of murder, is scheduled to enter a plea on June 26. Latah County likely has until the end of July to declare whether it will seek the death sentence.
In recent news interviews, Kohberger's friends described him as a one-time obese, heroin-addicted bully.
One acquaintance said that he had a strong desire to become a police officer, despite the fact that he was over 300 pounds at the time.
Then he embarked on a nearly psychotic obsession with his weight. He began running and kickboxing every day. And even though he lost about half his body weight, he developed an eating disorder that left him hospitalized.
Despite this, his buddies had no idea he would someday be charged with the brutal quadruple homicide.
"No bells ever went off," said Barbara Tokar, 58, a neighbor of Kohberger's childhood home in Pennsylvania whose daughter also knew him. "It makes me sick in my stomach. You never know. You just never know." He remains in custody in Idaho.
© 2023 Latin Times. All rights reserved. Do not reproduce without permission.