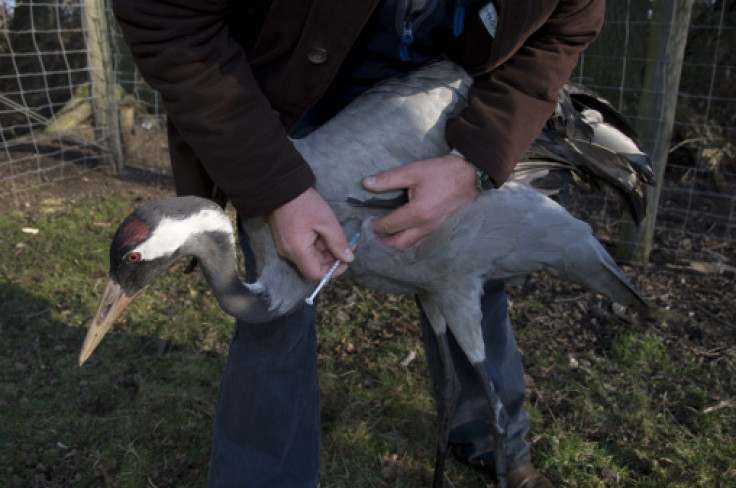 Countries throughout Latin America are currently experiencing a health emergency due to the spread of the avian flu virus. In an effort to stop the spread of the virus, which has caused panic, 16 Latin American nations have proclaimed a state of emergency.
According to the Argentine newspaper "Berville," the government of Argentina declared a health emergency due to the spread of bird flu, and fears that it would be transmitted to humans, especially when cases were found in many of the nation's provinces.
According to recent studies, bird flu can mutate and kill one out of every two people who contract it.
The Ministry of Livestock, Agriculture, and Fisheries in Uruguay also announced a state of health emergency after black swans that had been found dead tested positive for a "highly prevalent" bird flu virus, See News reported.
The confirmation of more bird flu cases in South America raised alarm bells in Brazil, which remains free of contagion even after its close neighbors Argentina and Uruguay confirmed cases.
Until now, bird flu cases had been detected in commercial farms in Bolivia, which borders Brazil, and in Peru and Ecuador.
Four new cases of avian influenza in Ecuador, including one commercial egg-laying operation, are identified in a new report from the World Organization for Animal Health (WOAH).
An outbreak of bird flu was also discovered in Cuba at the National Zoo in Havana. And in Costa Rica, the disease was identified in pelicans and other birds.
Colombia has reported avian flu outbreaks in the last few months. The authorities are aware that the commercial flock is not affected, but they want to guarantee that vaccines are available for emergency cases or vaccination campaigns.
In Honduras, the death of about 250 pelicans was recorded. In Panama, three cases were recorded, and more than 2,500 birds were culled. Chile recorded more than 10,000 birds that have been confirmed dead.
The first confirmed case of HPAI in Guatemala involved 11 brown pelicans, which were found dead in Puerto Barrios.
Samples from these birds were tested at the United States Department of Agriculture (USDA) National Veterinary Services Laboratories in Ames, Iowa, and those samples tested positive for an H5N1 variant of HPAI. The source of the infection was reported as unknown or inconclusive.
In Peru, 20 types of viruses that infect animals and birds have been identified, the most common of which is bird flu.
The virus has killed tens of thousands of sea birds in Peru, including some species that are considered endangered in the country, and scientists worry other vulnerable species like the Andean condor might also become infected.
Avian influenza, known informally as avian flu, is a bird flu caused by the influenza A virus, which can infect people.
It is similar to other types of animal flu in that it is caused by a virus strain that has adapted to a specific host. The type with the greatest risk is highly pathogenic avian influenza (HPAI).
© 2023 Latin Times. All rights reserved. Do not reproduce without permission.