Jeon Jungkook, a BTS member, may have a police questioning coming his way. Reason? Well, the artist may have to face a civil case owing to the fact that the documents he submitted have been studied on Friday.
Fans woke up to rather shocking news of the car crash of BTS member Jungkook. Speculations ran amok, and BTS fans are trying hard to join the dots by using excessive BTS hashtags.
Turns out, the entire issue began when Kavos revealed details in the form of photographs, about the incident on his Twitter account. In one of the pictures, it can be seen that an onlooker is reporting on the car crash which was caused by BTS' Jungkook. He went on to allege that BTS die-hards are trying to cover up the news by using hashtags, to draw attention to the brand and its recent happenings.
The man went on to shed light on how fans conspired and tried to protect their favorite Korean band and its artistes. The hero-worshipping of a celebrity artist can sometimes be so overwhelming that fans and followers believe they aren't capable of doing any harm.
When the issue created a furor of sorts, the truth came to light— yes, a crash indeed happened on Nov. 2 at the Yongsan District of Seoul. But, it was nothing serious. Furthermore, BTS member Jungkook took responsibility for his actions and admitted that it was his fault. What's more, Big Hit, the South Korean entertainment company, released its official statement on the issue.
It is indeed unfortunate when celebrities are under the spotlight for all the wrong reasons. In this case, it was indeed shocking to spot fans hide this piece of information just to save Jungkook from being defamed. But, what needs to be factored in is that BTS fans are constant in terms of posting on Twitter about their favorite K-pop artists and have labeled the entire issue a conspiracy that doesn't quite add up. The popular band enjoys mammoth fan following and is considered to be one of the biggest youth K-pop bands to have amassed such a strong fanbase in such a short span of time.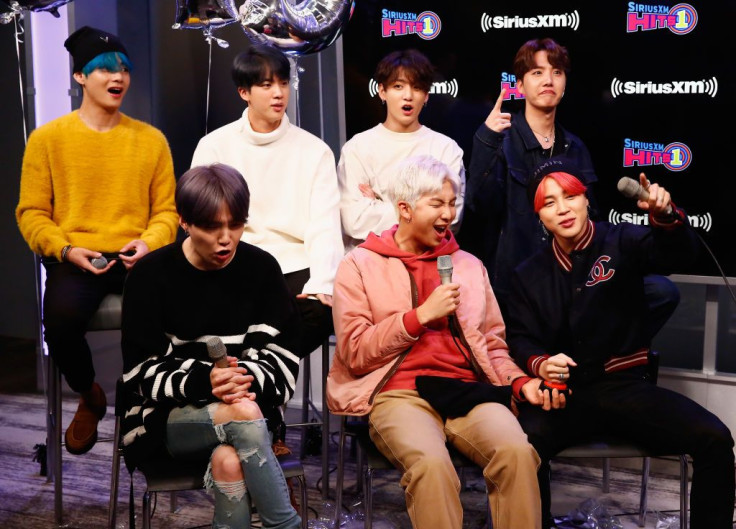 © 2023 Latin Times. All rights reserved. Do not reproduce without permission.