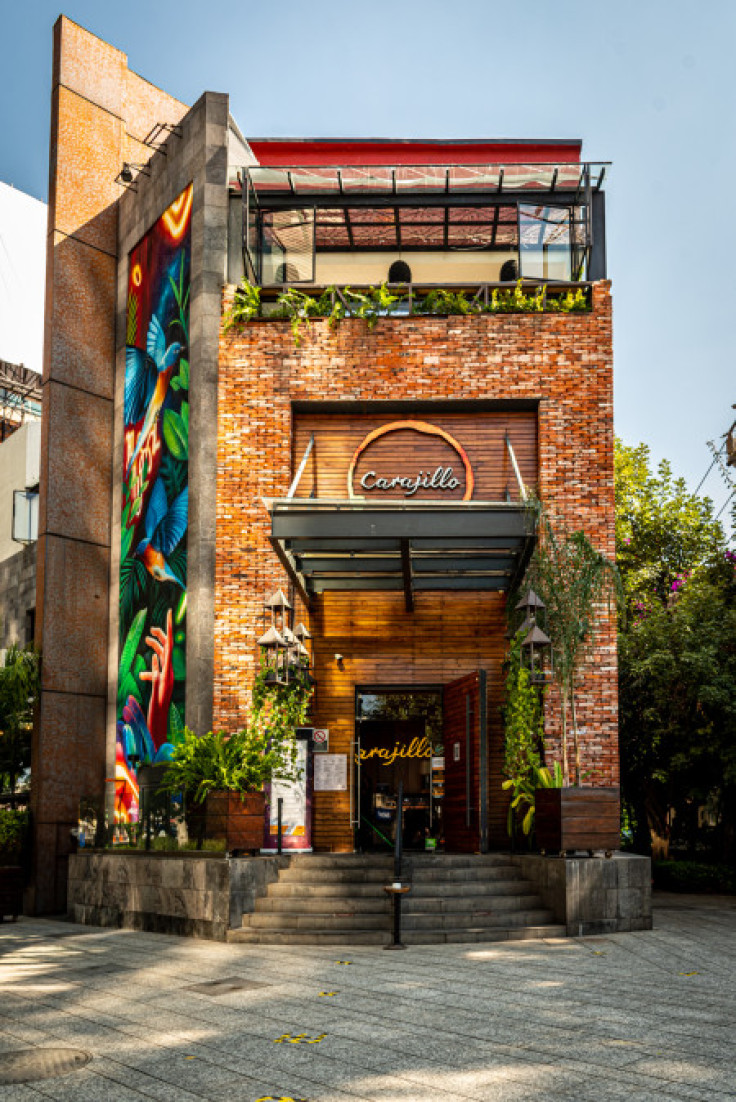 El Carajillo is a popular restaurant located in the trendy Roma neighborhood of Mexico City. The restaurant is known for its fusion of traditional Mexican cuisine with international flavors, creating a unique and exciting dining experience for visitors.
The menu at El Carajillo features a range of dishes that showcase the restaurant's culinary creativity. One of the standout dishes is the "Pulpo al Pastor," which takes inspiration from the classic Mexican street food but adds a twist with tender octopus and a spicy pineapple glaze. The "Chile Relleno de Queso de Cabra" is another must-try dish, featuring a roasted poblano pepper stuffed with creamy goat cheese and served with tomato sauce.
The restaurant's decor is also noteworthy, with a stylish and modern design that creates a warm and welcoming atmosphere. The outdoor seating area is particularly popular, offering diners the chance to enjoy their meal while taking in the sights and sounds of the vibrant Roma neighborhood.
In addition to its exceptional food and ambiance, El Carajillo also offers an extensive wine list that pairs perfectly with the restaurant's flavorful dishes. The knowledgeable staff is happy to recommend pairings based on diners' preferences, making for an even more enjoyable dining experience.
El Carajillo is a must-visit destination for anyone looking to experience the best of modern Mexican cuisine. With its fusion of traditional flavors and international influences, exceptional service, and stylish ambiance, it's no wonder why this restaurant has become a favorite among locals and tourists alike in Mexico City's thriving culinary scene.
© 2023 Latin Times. All rights reserved. Do not reproduce without permission.