A 58-year-old businessman has died after he allegedly set himself ablaze while he was in a car with his wife and young son in India's Nagpur last Tuesday, July 19.
The businessman, Ramraj Bhatt was in their car with his wife, 55-year-old Sangita Bhatt, and 30-year-old son Nandan Bhatt, when he doused them and himself with petrol and set fire, according to police.
While Sangita and Nandan suffered serious burn injuries, Ramraj died on the scene, reports said. The surviving victims were rushed to a nearby hospital.
It was later reported that Sangita, who suffered 65% burn injuries, succumbed to her injuries on Sunday.
When investigators spoke to Nandan, the only surviving victim, he said the financial crisis was the main reason that prompted his father to take the extreme step.
Investigators believe Ramraj consumed poison first and then offered it to his wife and son. But when they got suspicious and refused to drink it, he set them on fire, reports said.
A relative of the Bhatt family told police that Ramraj was dealing with a severe financial crisis since his company shut down in 2014.
Beltarodi police have registered a case and are probing the murder-suicide.
In another similar tragic murder-suicide incident, three members of a family, including an 8-year-old girl, were found hanging dead at their home in Agra, a city in the Indian state of Uttar Pradesh on Wednesday, July 5.
Circumstances that led to the death of Sonu Sharma (30), his wife Gita (28), and their daughter remain unclear, but the police believe the financial crisis could have been the reason that forced them to take the extreme step.
Their 10-year-old son, Shyam, is said to have survived the mass suicide pact, police said, adding it was intriguing that the boy was not a part of the suicide pact.
"On Wednesday around 7 am sonu's son Shyam came downstairs and went outside to play. when one of the acquaintances asked Shyam to go and bring something from his house, he refused. Shyam told the acquaintance that his father, mother, and sister were hanging and he is feeling scared," a police spokesperson told Uniindia.
"As Sonu was unemployed the family was facing financial crisis due to which there used to be an altercation between the couple often. It is being assumed that they had an altercation on Tuesday due to which they took extreme steps," police sources said.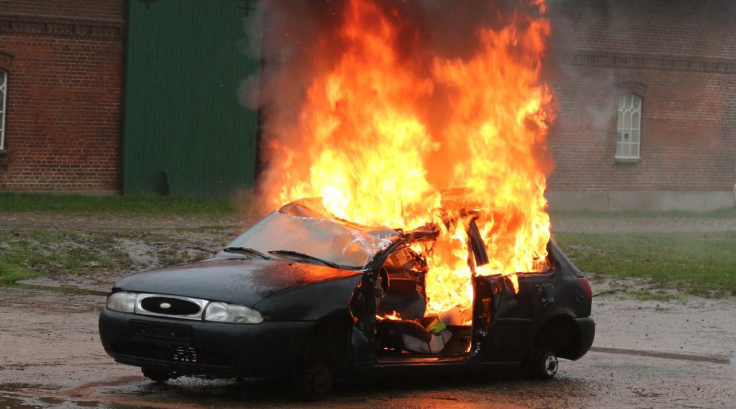 © 2023 Latin Times. All rights reserved. Do not reproduce without permission.