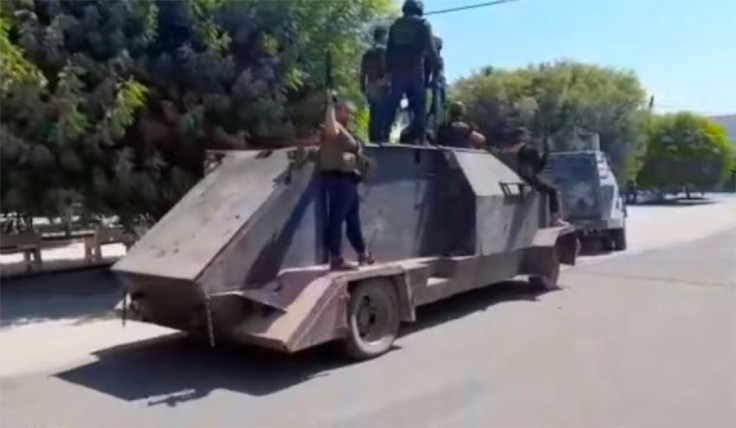 Three bodies were found floating by the shores of Acapulco on Saturday by tourists combing the sandy beach of Condesa. The corpses were of three men all of whom were butchered and covered in blood. The gruesome discovery horrified the beachgoers who spotted two of the bodies washed up on the shore on Saturday and another the following day.
According to El Pais, one of the victims was found with his hand and foot tied to a cement anchor while the second body was lying face-up. Authorities were alerted and then removed the bodies from the shore but strangely did not cordon off the beach but kept it open to visitors. A third body washed up the next day but was found two kilometers from Icacos beach close to a military base in the area. Navy reports state the male victim had visible gunshot wounds on his back and neck.
On the same day the third victim was found, a shootout took place in a hotel car park close to the port. Authorities found at least 18 shell casings near the Calinda Beach hotel where three vehicles were reported to have been involved in the shootout. Soldiers, national guards and the police were scrambled to respond to the scene. Acapulco has been one of Mexico's most glamorous beach spots between the 1940s and 1960s. However, it has become one of the deadliest cities in the world coming in at 7th place on the list in 2019. Back in 2016, the city recorded 918 murders, the highest homicide rate in the world that year.
In September, Acapulco's Secretary of Municipal Public Security, Adrian Olivas Perez declared a drop in crimes related to gangs, with just 120 murders recorded during the first four months of 2022. One of the most noted incidents in the city is the increase in kidnappings and extortions of businessmen. Last year, the famous Baby O' Night Club was razed to ruins with the use of petrol drums. With the fear of its police force being infiltrated by drug cartels, Acapulco's entire police force was disarmed and taken over by the military.