Kaleb Benham of Nevada loves his pitbull and will do anything to protect him. He proved that recently when he ended up boxing a 350-pound bear who almost had his canine friend for Thanksgiving.
The pit bull named "Buddy" was left playing outside Berham's Nevada County. After he heard a growl from outside, he checked out what it was all about. He was surprised to see a bear dragging Buddy by his head in its mouth, CBS 13 Sacramento reported.
"Honestly, the only thing I could think of was 'save my baby,'" Benham said.
He ended up punching the 350-pound bear in the eye until he would let go of Buddy. The bear eventually did.
"I just ran down there, plowed into the bear, tackled it and grabbed it by the throat and started hitting it in the face and the eye until it let go," he recalled.
However, Benham had no time to feel relieved. He knew he had to rush his dog to the nearest veterinary hospital for treatment. Unfortunately, the nearest one was closed due to a positive COVID-19 case. He ended up going to the Mother Lode Veterinary Hospital in Grass Valley, News 9 reported.
Buddy underwent surgery which lasted three hours. He came out with some stitches and staples and was able to return home in time for Thanksgiving. Both he and Benham spent the holidays in bed, healing and resting. The pit bull is expected to make full recovery from the ordeal.
Benham added that it was not the first time that the bear has come to prowl his home. He is trying to figure out a way to get it to leave him alone but knows it will return at some point – especially after his food (Buddy) was taken from him.
"It made an attack and had its food, and its food got taken from it, and it wants it back," Benham said.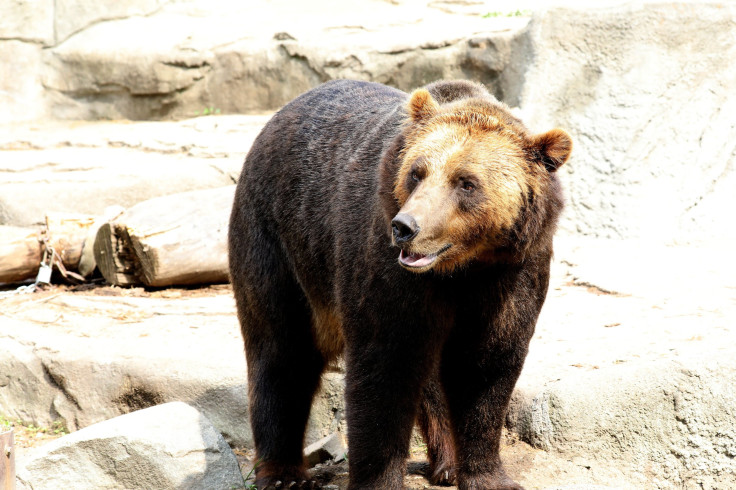 © 2023 Latin Times. All rights reserved. Do not reproduce without permission.