A small plane made an emergency landing at the Minnesota Interstate, thanks to the brilliant maneuver of a 52-year-old member of the US Aerobatic Flying team. Aside from hitting two vehicles, there were no injuries reported.
The man credited for the textbook emergency landing was identified as 52-year-old Craig Gifford. The member of the US Aerobatic Flying team managed to find a way to land the single-engine Bellanca Viking plane on the highway outside the suburb of St. Paul.
Footage of the miracle landing was caught on camera by Fox 9. The plane, which had two people on board at that time, landed and crashed into a vehicle at I-35W in the city of Arden Hills on Wednesday night.
The incident has forced the closure of I-35W northbound at Ramsey County Road E2 near I-694 due to the incident which happened around 9:30 p.m.
Gifford, who hails from Minneapolis, obtained his commercial pilot certificate in June of 2019 according to FAA's online records.
Gifford flew for the US Unlimited Aerobatic team in international competitions in 2017 and 2019 according to Experimental Aircraft Association spokesman Dick Knapinski. He bares that Gifford's training helped him make that "textbook emergency landing." Aerobatics flying entails pulling off precision maneuvers.
"Pilots are trained to deal with emergency engine problems and things like that if you have to make an emergency landing, and so the combination of that training and certainly (Gifford's) aerobatic training really paid off in this situation," Knapinksi said.
The incident is now under investigation by the FAA and the National Transportation and Safety Board.
One of the vehicles that got clipped by the plane was an SUV owned by Brittany Yurik. Her vehicle got totaled but she managed to walk away without a scratch, CBS Minnesota reported.
"I talked to [Gifford] last night," Yurik said. "He's very kind. He was very apologetic. He explained to me what happened, and I just can't believe we're all OK. I think he was feeling the same thing."
Yurik was surprised that this situation ended the way it did. She still has a hard time believing how no one got hurt.
"Not that I would ever wish to get hit by a plane, but out of all the, you know, planes that could've hit me, I'm glad it was him," she said.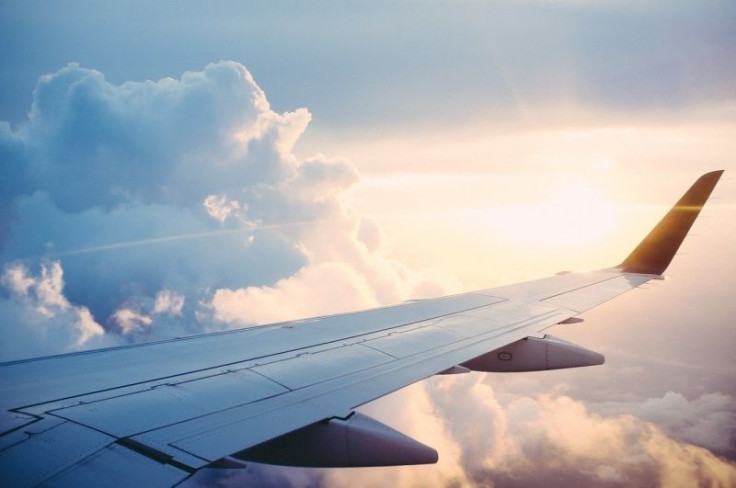 © 2023 Latin Times. All rights reserved. Do not reproduce without permission.