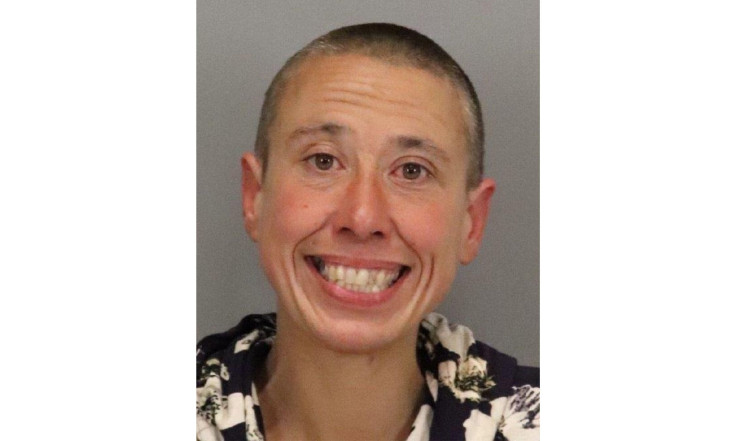 Authorities charged a California woman with an anti-Asian hate crime after reportedly refusing to pay for food and clothes because the store owners were Asians. That same day, the woman spat on a stranger having lunch at a local diner and told him to "go back to where you came from."
Santa Clarita County District Attorney's Office said Karen Marie Inman, 39, of Greenbrae, Northern California, could face more than a year of imprisonment if found guilty of the misdemeanor and a charge of battery. It's unclear if she has retained legal counsel.
According to police, the incident occurred on Feb. 13 when Inman entered Easy Foods Company, a convenience store in downtown Mountain View, California.
Santa Clara County Deputy District Attorney Sheryl Leung told The Washington Post that Inman -- whom police described as homeless -- took a bag of chips, a can of spam, a scarf, and other things worth around $20.
She then reportedly stormed out after telling the Asian shop owners that she "did not have to pay" for the products "because of their ethnicity."
According to Leung, the owners said they called the cops so the woman would no longer enter the shop. But they didn't press charges.
However, the Mountain View Police Department said it continued to investigate the events and then presented the matter to the Santa Clara District Attorney's Office, which decided to file charges for the suspected spitting attack.
Police apprehended Inman a few minutes later while walking around the area. During her interview, police got a second call about a woman that matched her profile and had screamed at two restaurant customers.
The witness who called police to investigate the incident said Inman had approached the table of a 36-year-old Asian man who was having lunch with a friend earlier that day and screamed "racial epithets" before spitting them.
Luna Marrero, a tech worker at the restaurant that day, told KTVU that she was the only diner who saw the incident that afternoon who defended the Asian American man.
"The least I could do is stand up for this man, speak up, and say something," Marrero told the local station. "Nobody in the world, in the United States deserves to be treated this way," Luna added.
Officers arrested Inman on Mar. 5 after responding to a call where she was reportedly attempting to steal candy and ice cream in a grocery store. She was arrested and booked into the Santa Clara County Jail on suspicion of petty theft, burglary, and two counts of civil rights violations by force or intimidation, aside from battery and hate crime charges.
© 2023 Latin Times. All rights reserved. Do not reproduce without permission.