It has only been eight months since Camila Cabello and Shawn Mendes made their relationship public but Cabello says being in love with the 21-year-old singer has already been an emotionally exhausting experience for her.
At the Global Awards 2020 on Friday, Camila Cabello opened up about her relationship with Mendes after being asked if she and her boyfriend would collaborate again following their 2019 hit "Se ñ orita." It can be recalled that Cabello and Mendes officially became a couple in July 2019, a month after Cabello broke up with her boyfriend of one year and a month before her and Mendes' steamy performance of "Se ñ orita" at the VMAs.
During Friday's interview, Cabello said she and Mendes would love to make new music with Mendes but something's keeping them back. "I want more, we want more, but honestly, we're being in our 20s," she said. "…Like, being in love is exhausting, it takes it out of you. We can't even go to the studio, we can't. We're trying to calm down," she added.
"Too busy in other ways?" asked Jason Hill. "No, no. I meant emotionally! Dang it," Cabello laughingly answered.
The last time fans spotted Mendes and Cabello together was earlier this month, when Cabello celebrated her 23rd birthday party with some friends in Blackpool, England. Mendes reportedly flew to Blackpool from Toronto to be with Cabello, who is currently there for the filming of her upcoming film, "Cinderella."
Mendes and Cabello first met in 2014, when both of them served as opening acts for Austin Mahone's "Live On Tour." That time, Cabello was still part of the band Fifth Harmony. A year later, Mendes sparked romance rumors when he insinuated on national television that he liked Cabello.
On Capital FM, the interviewer asked Mendes who among Cabello, Jade Thirlwall, and Chloe Grace Moretz he'd choose to marry, and Mendes said it would be Cabello. "Because I know Camila well, I'd probably wife Camila," he said.
Even long before they admitted their relationship, Shawn Mendes and Cabello had already publicly supported and expressed their love for each other. It wasn't until July 2019, however, that the Latin artists seemed to have confirmed the romance rumors after some paparazzi spotted them holding hands in West Hollywood and smooching in a coffee shop in Los Angeles. In October 2019, Mendes announced during a performance in Australia that he and Cabello had actually started dating back in July.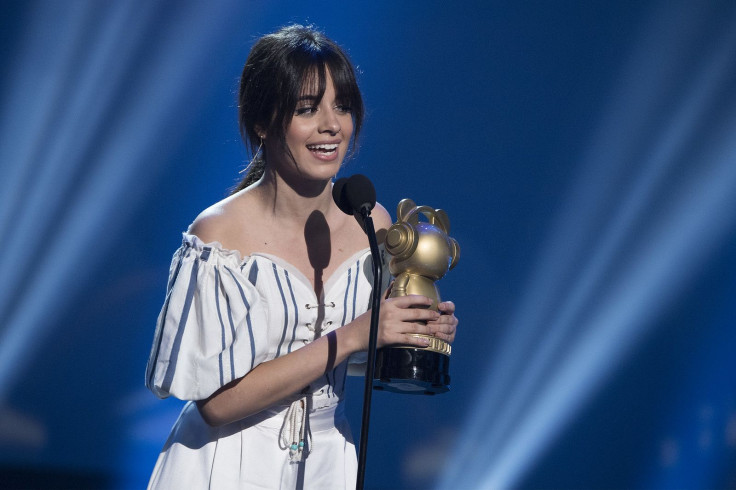 © 2023 Latin Times. All rights reserved. Do not reproduce without permission.