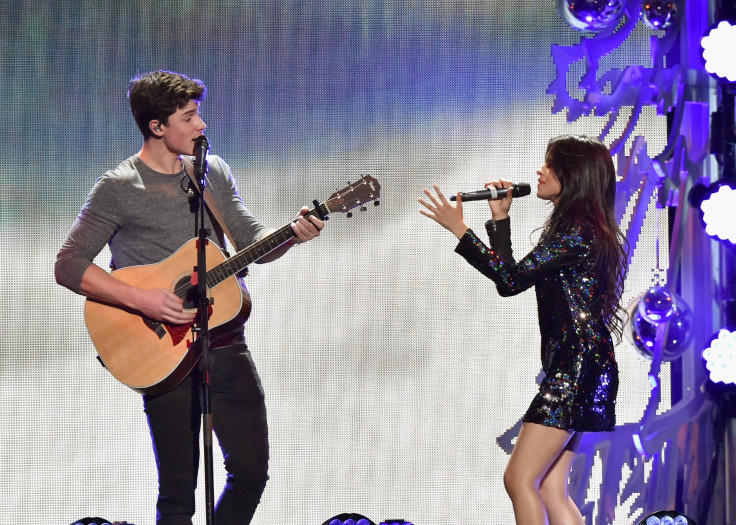 The remarkable opening performance of Camila Cabello at the 2019 Grammys left viewers still amazed. Camila, along with fellow Latin performers Ricky Martin and J Balvin, opened the awards night with a bang, of course with added Latin flavor.
After her performance, which many described as legendary, "Stitches" singer Shawn Mendes performed "In My Blood," along with a surprise performance by Miley Cyrus. The powerful performance is the duet's interpretation on depression, sending an important message about one of the serious issues at present. The song also received a nod for Song of the Year but lost to Childish Gambino's "This Is America."
After the performance, Mendes and Cabello were all support backstage. Mendes posted a photo of him and Cabello on Instagram, arms linked with each other and all smiles. His caption wrote: "Every time I'm blown away with you and your performance and love for what you do."
Cabello duplicated the all-out support and positivity of Mendes by sharing their photo on Twitter. Cabello twitted: "[S]o proud of this amazing human !!!!!! seems like yesterday we were just kids singing ed sheeran songs in the dressing room, now we're kids trying not to throw up cause we're at the Grammys!!!! i love you forever."
Many interpreted the photos, tweets and overall closeness of Shawn and Camila as confirmation of them being in a relationship. However, the two Grammy performers have been continuously shutting down romantic rumors.
In fact, the "Havana" singer was seen holding hands with YouTube personality Matthew Hussey a day after the Grammys. The two were spotted walking at Los Angeles International, Camila holding a phone in one hand and her boyfriend's in the other. The two were all smiles with each other, both wearing casual and comfortable outfits.
Mendes has also been denying romantic rumors with Cabello. "We're just really close friends. She is one of those people who is just very easy to connect with and still, to this day, is one of my greatest friends," he told the press in an interview. "You find that instant connection with people, and she's one of them," he added. According to Mendes, he is currently not dating anyone.
© 2023 Latin Times. All rights reserved. Do not reproduce without permission.