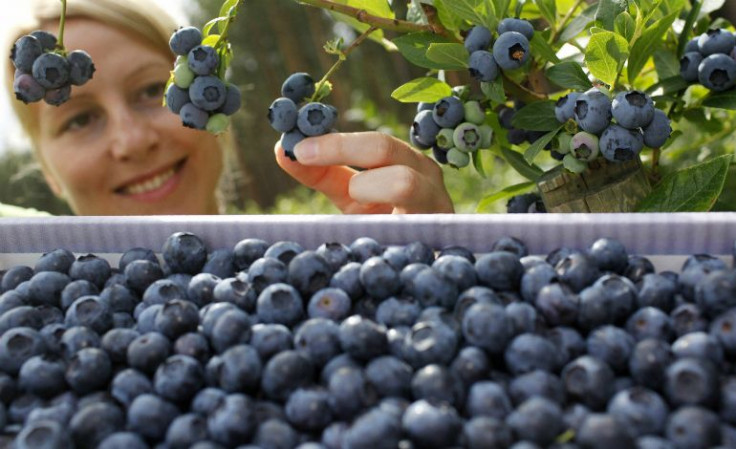 Researchers believe blueberries may hold the cure in the fight against Alzheimer's."Our new findings corroborate those of previous animal studies and preliminary human studies, adding further support to the notion that blueberries can have a real benefit in improving memory and cognitive function in some older adults," lead author Robert Krikorian said about the study. According to the Alzheimer's Association, an estimated 5.3 million Americans suffer the disease.
The discovery found that the superfood could help improve memory, due to compounds called anthocyanins, which fight the effects of forms of dementia, this ingredient is also found in other fruits and vegetables with similar colors, such as cranberries, eggplants and red cabbage; MNT reports. "There was improvement in cognitive performance and brain function in those who had the blueberry powder compared with those who took the placebo," Krikorian said. "The blueberry group demonstrated improved memory and improved access to words and concepts."
© 2023 Latin Times. All rights reserved. Do not reproduce without permission.