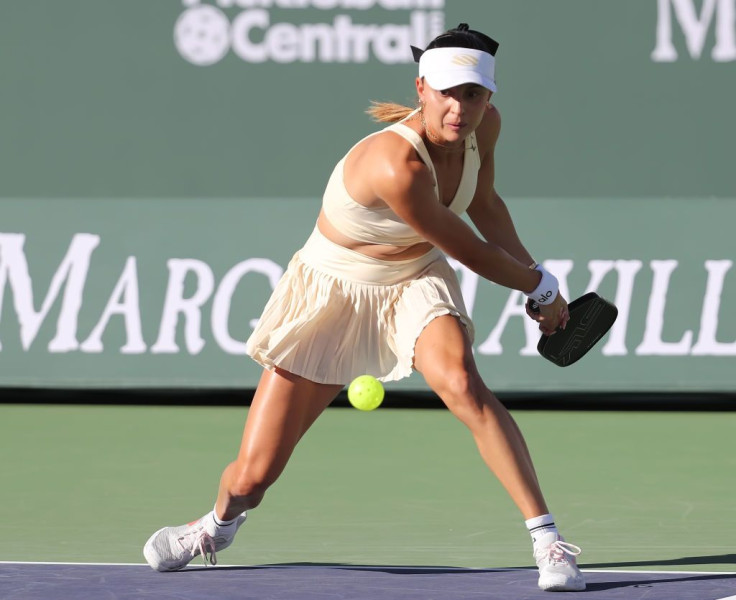 You might find yourself in the backyard playing America's hottest game this Fall, after Thanksgiving dinner with family members young and old. Pickleball, a twist on the traditional sports of tennis, badminton and ping pong have come together to form the fastest growing sport in the United Sates two years in a row.
The game was originally played on Bainbridge Island, Washington, in 1965. Pickleball was created by Joel Pritchard, along with two friends Barney McCallum and Bill Bell, as a way to keep their bored kids entertained. The three dads are responsible for establishing the game's rules and invented the game utilizing a plastic ball, some wooden paddles and a badminton court.
Since 1965, the game has now evovled into a sport with 3,257 pickleball leagues worldwide, according to 2022 Global Pickleball Network (GPN) statistics.
Pickleball, now a worldwide phenomenon, has caught the interest of celebrities like NBA player LeBron James, retired NFL quarterback Drew Brees and entrepreneur Gary Vaynerchuk. All three have made investments in professional pickleball teams and helped spread the exposure of the sport, according to a report by Chris Smith of the Sports Business Journal.
The game's success can be attributed to its competitive, yet highly social nature. The hottest growing sport in the nation provides a solid workout and can be picked up quickly by anybody, anywhere.
Pickleball is an indoor or outdoor racket/paddle sport where two players (singles), or four players (doubles), hit a perforated hollow polymer ball over a three-foot net using solid-faced paddles. Opponents on either side of the net hit the ball back and forth until one side commits a violation. The game is won when the first person or team scores 11 points, but must also be ahead by two points to be declared the winner, according to USAPickleball.org official rules.
With 4.8 million participants nationwide, and a growth of 39.3% over the last two years, Pickleball has no signs of slowing down according to USAPickleball.org statistics.
Most notably, Bill Gates, CEO of Microsoft and Washington native, grew up playing the game. Gates is "stunned" but "delighted" that his favorite sport—pickleball—has become the fastest-growing sport in America, according to a report by Carlie Porterfield of Forbes.com.
Pickleball has come a long way since its creation. From a game that Gates once enjoyed playing in his youth, athletes are now able to make a living by playing in competitive leagues around the world. The Professional Pickleball Association (PPA) now hosts a tour that consists of the top professionals competing for the largest payouts in pickleball.
Ben Johns, is considered pro pickleball's greatest player. The growing sport already has a Lebron James figure in the 23-year-old. The Austin, Texas native has won more than 50 Professional Pickleball Association titles.
On nine different occasions, Johns has pulled off the triple crown at a tournament (winning singles, doubles and mixed doubles), according to ppatour.com. The No. 1-ranked, Johns, continues his career with a 108-match winning streak in singles competition.
© 2023 Latin Times. All rights reserved. Do not reproduce without permission.