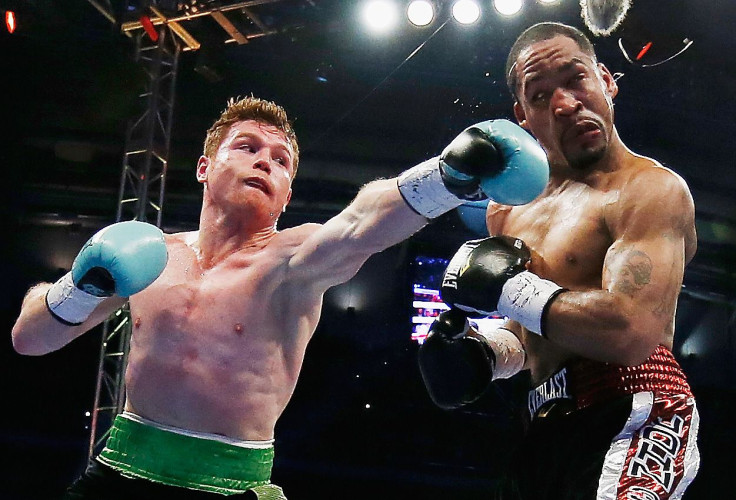 Well that was fast. Mexican boxer Canelo Alvarez made quick work of James Kirkland on Saturday night as the 24-year-old scored a ferocious third round knockout to retain his middleweight Championship belt.
Earlier we thought that Kirkland would try and jump all over Alvarez from the opening bell and if Canelo could survive the first three rounds, he would make take the fight to Kirkland from there. The opposite happened as Alvarez annihilated Kirkland from the get go, knocking him down in the first round and controlling every aspect of the fight.
Alvarez knocked down Kirkland three times total in the fight, with the third one coming not on a left hook like we all thought, but a devastating right cross that may have broken Kirkland's jaw. It was Canelo's quickest knockout since 2009, and rather than celebrate his victory, Canelo stood over Kirkland as trainers attended to the Texas fighter to make sure he wasn't severely hurt.
"You got a boxing match last week," said HBO commentator Roy Jones Jr. who also called the Mayweather vs. Pacquiao fight. "This was a fight."
Many fans on Twitter and Instagram made note of how exciting this fight was compared to last week's "Fight of the Century," which cost fans $100 on PPV. HBO offered this fight free of charge to all premium subscribers of their channel and also made it available online via HBO GO.
Alvarez landed 87 punches before his stunning knockout, more than Pacquiao landed on Mayweather in 12 rounds last week. It's noteworthy to mention to all those fans clamoring of Canelo's conquest, that Mayweather defeated the Mexican boxer handedly in similar fashion to the boring bout that he defeated Pacquaio back in September 2013. Similar to the megafight last week, Canelo was unable to reach Mayweather and his superior defense. The fight was scored almost identical to the judges who scored the victory against Pacquiao with the exception of judge C.J. Ross who scored it a draw.
Winner: Canelo Alvarez by third round KO.
© 2023 Latin Times. All rights reserved. Do not reproduce without permission.