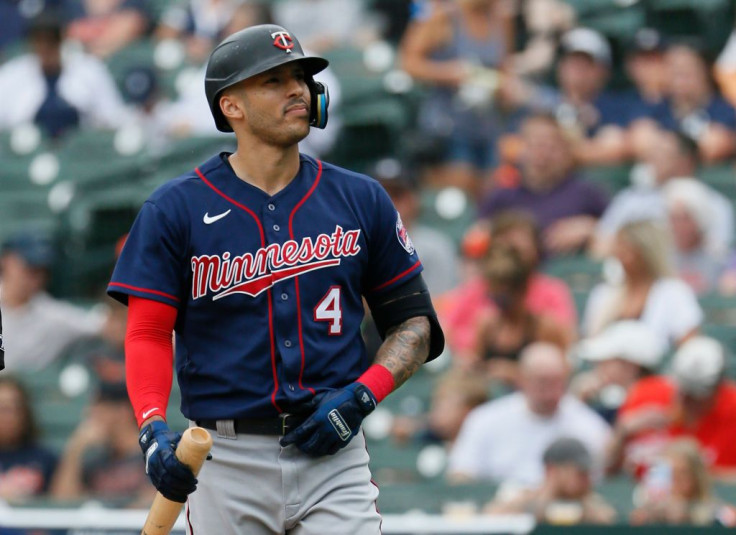 In a shocking turn of events, Carlos Correa will no longer be headed to San Francisco and will instead be on his way to the big apple on a 12-year $315M deal. Correa had originally agreed to a 13-year $350M deal but the deal fell apart after there were concerns over his physical.
That's when Mets owner Steve Cohen took advantage and spoke to Correa's agent, Scott Boras. The deal came together quickly as they had previously been in negotiations before Correa's initial agreement with the Giants.
Correa was set to be introduced by the Giants on Tuesday. Now, Correa join a Mets team that has had one of the biggest offseasons in MLB history after committing over $800 million to free agents. Their payroll will be at about $384 million and their tax bill will be in the neighborhood of $100 million.
Correa will now get to team up with his friend, Francisco Lindor to form one of the best-left sides of an infield in baseball. Correa will play third base and will reunite with Justin Verlander, who he won a World Series with in Houston.
© 2023 Latin Times. All rights reserved. Do not reproduce without permission.