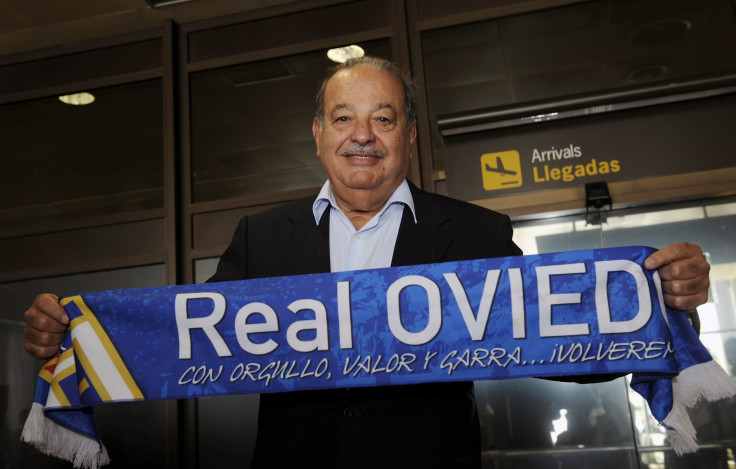 Mexican soccer sensation Javier "Chicharito" Hernandez seems to have found a home in Germany where the striker is on a scoring spree with current club Bayer Leverkusen.
Chicharito has 12 goals in just 14 starts for the Bundesliga club, which is already more than he had with Manchester United and Real Madrid in the past three seasons combined.
Chicharito's success has caught he attention of many international stars, and Bayer Leverkusen is hoping that the Mexican native can bring in one of the richest men in the world in businessman Carlos Slim.
German media is calling the recent interest in the team the "Chicharito effect," and already have reported that Leverkusen has reached out to Slim in the hopes that he will invest in the team and finance many of their promotional projects in Mexico.
"Yes, we are talking about marketing and advertising rights with Carlos Slim," Jochen A. Rotthaus, the Marketing Director of Bayer Leverkusen said.
Leverkusen would love for Slim to become a part owner of Leverkusen, a title sponsor of the team, or simply use his business acumen and brands to help them market the team within Mexico.
Slim is no stranger to the sport of soccer, or having an ownership rule with a club team. Currently, Slim owns a 30 percent ownership stake in both Club Leon FC and Club de Fútbol Pachuca. In Europe, Slim owns a 35 percent stake in La Liga minnow Real Oviedo and is looking to expand into other markets in Europe.
Slim also holds Chicharito in high esteem and the Guadalajara striker could play an important role in recruiting Slim. Hernandez is great friends with Slim's son, Marco Antonio Slim, and surely Slim will talk with the soccer star before making an investment decision.
© 2023 Latin Times. All rights reserved. Do not reproduce without permission.