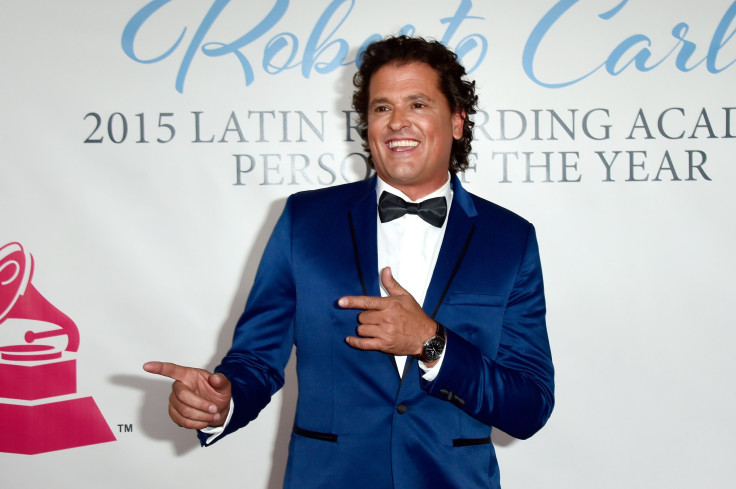 Someone screwed up big time, according to several sources. Earlier this week, it was revealed that Carlos Vives's name was included in an official report conducted by the Defense Intelligence Agency of the United States of America, which can still be found in the National Security Archive's database.
According to TVyNovelas, the singer's name appears in the number 89 position of a list of most wanted drug dealers in Colombia, which was compiled by the U.S. government in 1991.
"89 Carlos ((VIVES)) – A Colombian actor involved in narcotics trafficking who has worked with his uncle, Ignacio ((VIVES ECHAVARRIA)), a politician and the current (1990-1992) mayor of Santa Marta, Colombia. Ignacio Vives was previously sentenced for corruption and is a well known North Coast narcotics trafficker in the service of the Medellin cartel," the document reads, allegedly.
Vives's successful career and clean background suggest we are clearly dealing with a typo or a name double. However, this is not the first time the "Fruta Fresca" performer has been questioned about his feelings about narcotrafficking. During an interview while promoting his music album "Corazón Profundo" in Mexico City, the press asked Vives if he would ever write a song about the drug situation in his country, just like Mexican singers do with the famous corridos.
"Narcotrafficking was never a subject that called me when attempting to compose my music," the 54-year-old Colombian star replied. "I was more excited with the romantic part of our music and the projection. I think songs are chronicles. Maybe what I wouldn't want to do as a person is promote certain cultures."
This is not the first time the list is taken out of the vault to spark controversy. Last month, journalist Yohir Akerman used the files to expose the conduct of former Colombian president and current member of the senate, Álvaro Uribe Vélez, who is number 82 on the list.
Carlos Vives has yet to make any public declarations on the matter.
© 2023 Latin Times. All rights reserved. Do not reproduce without permission.