It was in April that the first case of coronavirus in animals was detected when a tiger with respiratory illness at New York City's Bronx Zoo tested positive for COVID-19.
Following it, four more tigers and three lions also tested positive at the same zoo. Last week two pet cats in the US and a dog in North Carolina also tested positive for COVID-19. This has led the Centers for Disease Control and Prevention (CDC) to updated its social distancing guidelines.
While both felines in the above-mentioned case are expected to make a full recovery, the guidelines, about the ongoing coronavirus pandemic, now include household pets as well.
"CDC is aware of a small number of pets, including dogs and cats, to be infected with the virus that causes COVID-19, mostly after close contact with people with COVID-19. Only a few of the animals reported to be positive showed signs of illness," the agency's new guidelines read.
The further reflected upon the earlier diagnosis of the disease not affecting animals and explained that they "are still learning about this virus, but we know that it originally came from an animal source and is primarily spreading from person-to-person, but it appears that it can spread from people to animals in some situations."
The CDC has now cautioned people to "treat pets as you would other human family members to protect them from a possible infection." This includes limiting their interaction with humans and animals outside of their household by keeping them indoors as much as possible and to maintain at least six feet distance from people or animals while walking your dog outside on a leash.
The new instructions regarding pets also include CDC's advice for pet owners to not visit dog parks and other public places with their pets. For people who have suspected symptoms of novel coronavirus or have tested positive should avoid "petting, snuggling, being kissed or licked, and sharing food or bedding" their pets or other animals as well as avoid taking them to the veterinary clinic themselves.
If contact with the animal is necessary, then they should wear a cloth face covering and wash their hands before and after interacting with their pets.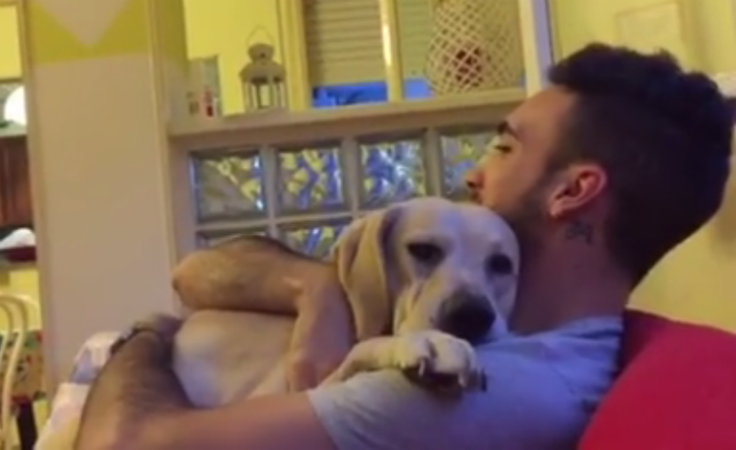 © 2023 Latin Times. All rights reserved. Do not reproduce without permission.