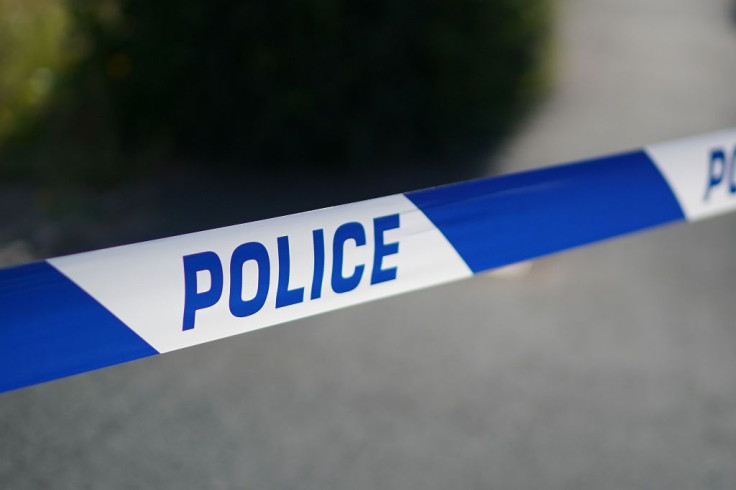 The nine-day manhunt that shook the city and garnered international attention came to an end Thursday with San Francisco police arresting the fatal stabbing of technology executive Bob Lee, according to law enforcement officials.
At a news conference on Thursday afternoon, San Francisco Police Chief Bill Scott named the suspect as Nima Momeni, 38, of Emeryville, a San Francisco suburb. While Scott acknowledged that Lee and Momeni were acquainted, he declined to go into detail about a possible motive.
According to San Francisco District Attorney Brooke Jenkins, Momeni, an IT consultant, will be charged with murder with a special allegation that he used a knife as a weapon. She plans to file a motion to detain him without bail.
His arraignment is scheduled for Friday afternoon.
The murder has heated the debate about crime in San Francisco. Jenkins acknowledged the scrutiny in her speech but defended the city's management of public safety issues.
"I acknowledge and understand how the loss of a young, vibrant leader and innovator has rocked our city and even beyond," Jenkins said.
"I must point out that reckless and irresponsible statements, like those contained in Mr. Musk's tweet that assumed incorrect circumstances of Mr. Lee's death, serve to mislead the world in its perception of San Francisco," Jenkins said.
Elon Musk was among the many personalities she criticized for trying to use Lee's murder as an example of a "lawless" city without fully understanding the situation, NBC News reported.
Jenkins was referring to a tweet Musk posted just hours after Lee passed away. He decried the "violent crime in SF" and seemed to attribute the murder to "repeat violent offenders." Jenkins was mentioned in the post by him.
On his LinkedIn profile, Momeni describes himself as an entrepreneur and information technology consultant.
He declares himself to have graduated from the University of California, Berkeley and to be the proprietor of a tech business called Expand IT Inc.
Sam Singer, a public relations professional who utilizes the space next door, claimed that he lived and worked out of an apartment in a loft building in Emeryville, across the bay from San Francisco.
In a statement on Thursday, Singer claimed to be "absolutely in shock" and praised Momeni for being a "very nice gentleman."
"He greeted us when we came into the building, welcomed us, gave us a tour of his office space and living space next door," Singer said. "He came over and visited ours, gave us a handful of cards and said: If you ever need IT help, please let us know, we're happy to help."
Around 2:30 a.m. on Apr. 4, according to Scott, the police chief, officers responded to a complaint of a stabbing. They found Lee with what seemed to be stab wounds.
He was taken to a hospital in a hurry but died there from his wounds.
Lee can be seen stumbling and attempting to ask for aid after being stabbed in a security video that was made public by the Daily Mail.
In his last position, Lee oversaw product development for the cryptocurrency firm MobileCoin. Before joining Block, he served as chief technology officer at Square, a financial technology business co-founded by former Twitter CEO Jack Dorsey and now known as Block.
He later developed the well-known money transfer service Cash App.
According to his LinkedIn profile, Lee also invested in other Internet companies, including the social audio app Clubhouse and Musk's SpaceX business.
Lee's family commended his efforts in the technology sector and talked about how much he loved San Francisco in a statement.
Bob loved being in San Francisco, and San Francisco loved Bob. Walking down the street would sometimes be difficult because every young person with a dream would search him out, and he would make time for everyone," the family said.
The family thanked the police "for bringing his killer to Justice," and stated that "our next steps will be to work with the District Attorney's office to ensure that this person is not allowed to hurt anyone else or walk free."
© 2023 Latin Times. All rights reserved. Do not reproduce without permission.