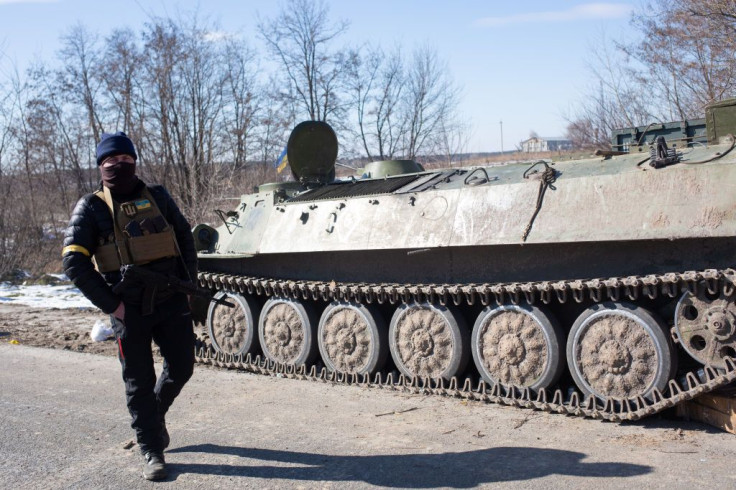 Russian troops relentlessly attacked Bakhmut in the eastern Donetsk region of Ukraine on Monday.
Both parties reported increasing enemy casualties as they fought across a small river that splits the demolished town and serves as the current front line.
The commander of Ukrainian ground forces acknowledged the difficulty of the situation in the nearly deserted town while also stating that his troops were repelling all Russian attempts to take it.
"All enemy attempts to capture the town are repelled by artillery, tanks, and other firepower," Colonel general Oleksandr Syrskyi was quoted as saying on Ukraine's Media Military Centre Telegram messaging platform, reports Reuters.
The Bakhmutka River, which runs through the town, serves as the front line between Russian Wagner mercenaries and Ukrainian troops, who hold sway over most of Bakhmut's eastern region, according to a weekend update from British intelligence.
On Sunday, Wagner founder Yevgeny Prigozhin said the situation was "tough, very tough."
"The closer we are to the centre of the city, the harder the fighting ... The Ukrainians throw in endless reserves. But we are advancing, and we will be advancing," Prigozhin said in comments released by his press service.
He also said Russian army members helped his troops with ammunition.
"Yesterday, we got 15 truckloads, today we got 12. And I think we will continue to receive them," he said, adding there was no conflict between his fighters and Russian troops.
Prigozhin had earlier claimed that Russia's top brass was purposely depriving his men of ammunition, a claim that was denied by the defense minister.
The story could not be independently verified by Reuters.
As they battled for control of Bakhmut, Volodymyr Zelenskiy, the president of Ukraine, announced late on Sunday that his forces had killed more than 1,100 Russian soldiers in recent days.
"In less than a week, starting from the 6th March, we managed to kill more than 1,100 enemy soldiers in the Bakhmut sector alone, Russia's irreversible loss," Zelenskiy said.
Russian forces sustained 1,500 "sanitary losses", soldiers wounded badly enough to keep them out of action, he added.
The Russian defense ministry reported earlier in the day that over 220 Ukrainian service members had been killed by Russian troops in the Donetsk region in the previous 24 hours.
Once Bakhmut is captured, Prigozhin said Wagner "will begin to reboot" and start hiring.
To restock its ranks, Wagner has established recruitment centers in 42 cities.
Details regarding each side's fatalities were withheld.
Following initial indications that it would withdraw; Ukraine has chosen to continue fighting in the mining town to destroy Russia's best units in preparation for an anticipated spring offensive by Ukrainian forces.
Experts predict that a counter-offensive by the Ukrainians will start in earnest between April and May as the weather improves and more military aid, such as powerful Leopard and Challenger tanks, is delivered.
According to decorated Ukrainian tank brigade leader Leonid Khoda, the use of Western tanks will fundamentally alter military strategy.
"Everyone is waiting, 1st Tank Brigade is waiting too. Not long ago we sent personnel to learn to operate (Leopard) 2A6," said Khoda, who commands the 1st Siversk Tank Brigade which is fighting in the south of Donetsk.
The Russia-controlled Ukrainian city of Donetsk was shelled four times on Sunday. Ukraine rarely claims responsibility for attacks inside Russia and on Russia-controlled territory in Ukraine.
Dmytro Kuleba, the foreign minister of Ukraine, has asked Germany to begin training Ukrainian pilots to fly Western fighter jets and to expedite ammunition deliveries.
Kuleba made it plain that he did not anticipate that Western allies would grant Ukraine's request for aircraft any time soon, but he advised pilots to be prepared for the eventuality.
According to a senior EU official, the EU may shortly add 3.5 billion euros ($3.7 billion) to a fund used to buy weapons for Ukraine.
© 2023 Latin Times. All rights reserved. Do not reproduce without permission.