Since 2020 began, the world has been on a massive lockdown owing to the coronavirus pandemic which began in China in December 2019. Initially, the disease, COVID-19, caused by the virus was described as a respiratory illness but of late, more and more diverse symptoms in patients has pushed the Centers for Disease Control and Prevention to update its definition, beginning with the addition of six new possible symptoms of coronavirus.
Previously, the symptoms listed by the CDC and WHO were fever, cough, and shortness of breath or difficulty breathing. They cautioned that people who contract the virus would experience the symptoms mildly (which may or may not worsen over time) within a time period of 2 to 14 days after exposure. And while the latter, the infection and effect time window, remains the same, the symptoms that hint towards COVID-19 have increased as health experts continue to observe the ramifications of the virus.
The addition of six new symptoms comes as strange reports of coronavirus patients pour in from across the globe. Like there have been cases where COVID-19 patients came in with symptoms like losing their sense of taste and smell and gastrointestinal issues, such as diarrhea.
Also, recently there have been cases of children and adults suffering from the disease coming in with strange purple or blue lesions on their feet and toes, which has been dubbed "COVID toes." While experts are yet to discover how the virus causes this particular symptom, they have found that it appears first and can be used to treat the patients before his or her symptoms worsen.
It has also been found that those in their 30s-40s, after contracting the virus, may suffer a sudden stroke.
"The virus seems to be causing increased clotting in the large arteries, leading to severe stroke," said Dr. Thomas Oxley, a neurosurgeon at Mount Sinai Health System in New York.
"Our report shows a sevenfold increase in incidence of sudden stroke in young patients during the past two weeks. Most of these patients have no past medical history and were at home with either mild symptoms (or in two cases, no symptoms) of COVID," explained Oxley.
But for now, as per the CDC, the additional six symptoms are: Chills, repeated shaking with chills, muscle pain, headache, sore throat, and a loss of taste or smell.
Under its section of when to seek "medical attention immediately", the CDC has listed symptoms like trouble breathing, persistent pain or pressure on chest, bluish lips or face or a new "confusion or inability to arouse."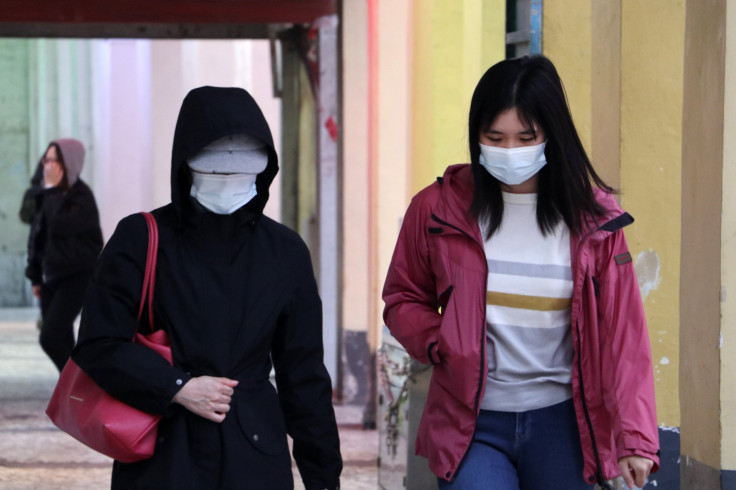 © 2023 Latin Times. All rights reserved. Do not reproduce without permission.