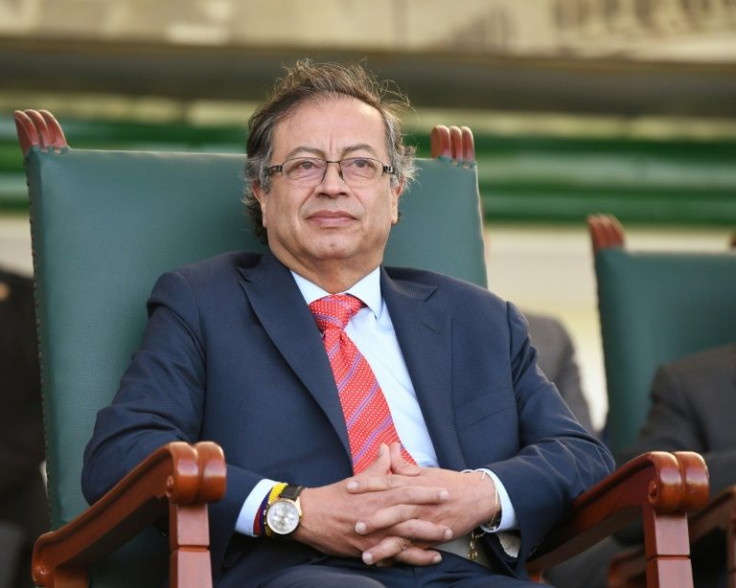 The Revolutionary Armed Forces of Colombia (FARC) rebel group's cease-fire in the four districts where it is most active has been broken, according to Colombian President Gustavo Petro.
The left-wing rebel organization EMC-FARC's murder of four indigenous teens served as the catalyst for the suspension.
It happens barely two months after Petro postponed a truce with the Gulf Clan, another violent organization in Colombia.
To achieve "total peace" in Colombia, the president took office in August of last year.
However, Petro issued a statement on Monday in which he questioned the EMC-FARC's dedication to the bilateral truce it had negotiated with the government in the wake of the "atrocious incident" in southern Colombia.
The four children's killing was the first to be condemned, according to Opiac, an umbrella group for indigenous tribes in Colombia's Amazon area, reports BBC.
The four, who are indigenous Murui people, were allegedly coerced into joining the left-wing insurgents, according to Opiac.
They succeeded in getting away, but their kidnappers found them and shot them in the head, according to Opiac.
Carlos Garay Martnez, a proponent of indigenous human rights, informed local media that the four youths, who he said were between the ages of 14 and 16, had been "massacred in front of their community."
The majority of Colombia's violent violence has been experienced by indigenous groups.
Many of their children have been kidnapped or persuaded to join these armed organizations, and they are frequently caught in the crossfire when the security forces and insurgents clash.
The execution of the four was referred to as "an attack on peace" by Colombia's peace commissioner, who also said that the coercive recruiting of children was a war crime.
FARC has an offshoot called the EMC-FARC. It consists of left-leaning rebels who did not give up their weapons after the FARC leadership agreed to a peace agreement in 2016.
Although the dissident group is active throughout much of Colombia and is estimated to have 3,000 members, its base is in the provinces of Caquetá, Guaviare, Meta, and Putumayo.
In those four provinces, "all offensive operations" against the gang will resume within 72 hours, according to President Petro.
It is the most recent setback to his peace strategy, which has already been weakened by the breakdown of the truce with the Gulf Clan and the rebels from the National Liberation Army walking out of the peace negotiations.
© 2023 Latin Times. All rights reserved. Do not reproduce without permission.