Celine Dion has lost a considerable amount of weight ever since her husband passed away. Rumors swirled that the award-winning singer is suffering from an eating disorder.
In a recent interview with "Good Morning America," Dion shared her secrets to staying fit, healthy and happy. Without directly addressing the rumors, the "My Heart Will Go On" singer said that she doesn't need to prove herself to the industry or to other people.
When asked to weigh in on comments about her rapid weight loss, Dion brushed them off. "I'm thin?" she asked. "I'm kind, too, you know? It's true that I'm a little thinner. Everything's fine, nothing's wrong," she added.
Meanwhile, this is not the first time that Dion responded to comments about her weight loss. Earlier this year, the singer attended the Paris Fashion Week, and photos of herself looking slender as ever were uploaded on social media.
One body shamer said that she's worried about Dion's health and called her too skinny, weak and tired. Another person encouraged Dion to eat a hamburger, and another critic also said that she looks like an anorexic.
During her interview with Dan Wootton, Dion said that her decision to lose weight and her new look is entirely for herself. "I'm doing this for me," she said. "I want to feel strong, beautiful, feminine, fierce, and sexy. It's always been a part of me … And I'm 50 years old, it's not to try to take chances, it's what I want to wear … I want to do whatever I choose to be."
Dion's husband, Rene Angelil, passed away in 2016 after suffering from a heart attack and battling throat cancer. During her interview in February 2018, Dion said that her husband was in so much pain for three years. The singer also revealed that during Angelil's final years, he could not eat or drink unless it is through a tube.
Angelil was 26 years Dion's senior, but their huge age gap didn't matter for the couple. According to the singer, she immediately fell in love with her husband because of the way he treated everyone around him.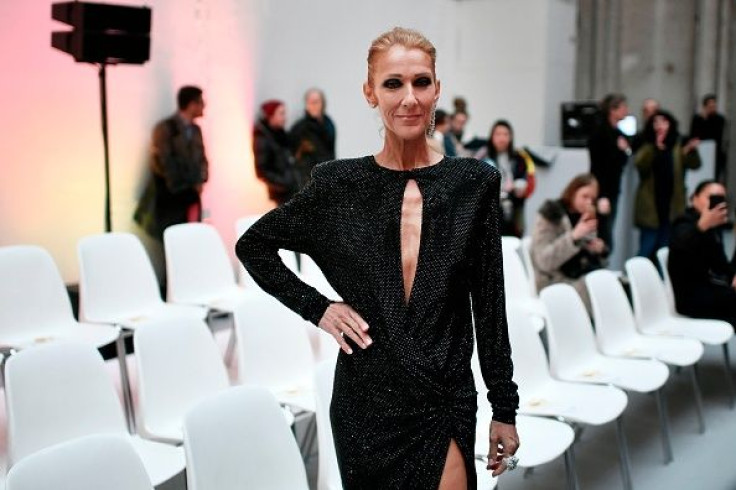 © 2023 Latin Times. All rights reserved. Do not reproduce without permission.