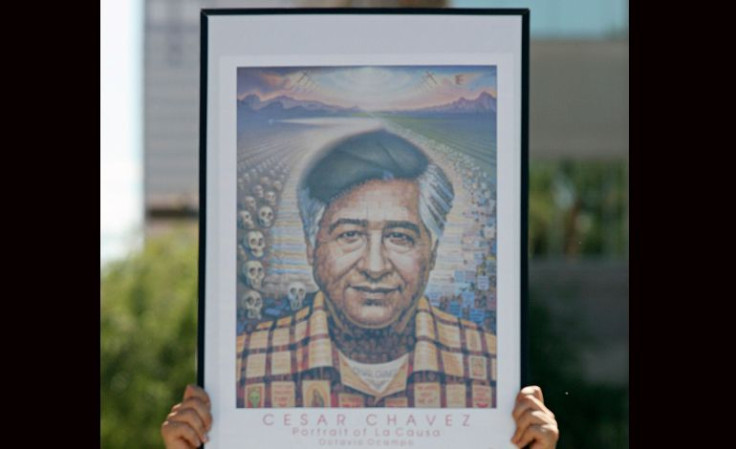 Rep. Tony Cárdenas, a Democrat from California's San Fernando Valley, presented a resolution in the House last week calling for representatives to honor the accomplishments and legacy of United Farm Workers of America founder and labor-rights icon Cesar Chavez. "As the son of a farm worker who rose from the soil to contribute to this country and raise ten incredible children, Cesar Estrada Chavez is a hero to me," said Cárdenas in a press release. "Chavez fought for respect and human rights for all workers, regardless of how humble their job was. Because of his fight, the son of a farm worker can grow to become a Congressman."
Senator Bob Menendez, a New Jersey Democrat, was expected to introduce a companion resolution in the Senate for what would be the eighth consecutive year. Republicans in the chamber have in past years blocked the passage of the resolution; in 2013, Menendez used it to thumb his nose at the GOP's Hispanic-outreach efforts, saying that if they thought "objecting to Chávez is a good start", they "ought to rethink their strategy".
Immigration-reform supporters are using the labor leader's birthday on March 31 to push their cause even as the odds of House Republicans acting on a comprehensive bill this year appear slim to none. Fusion reports that Facebook founder Mark Zuckerberg's advocacy group FWD.us has even teamed up with the UFW to hold screenings of a new Diego Luna biopic on Chávez this month in four cities across the US.
© 2023 Latin Times. All rights reserved. Do not reproduce without permission.