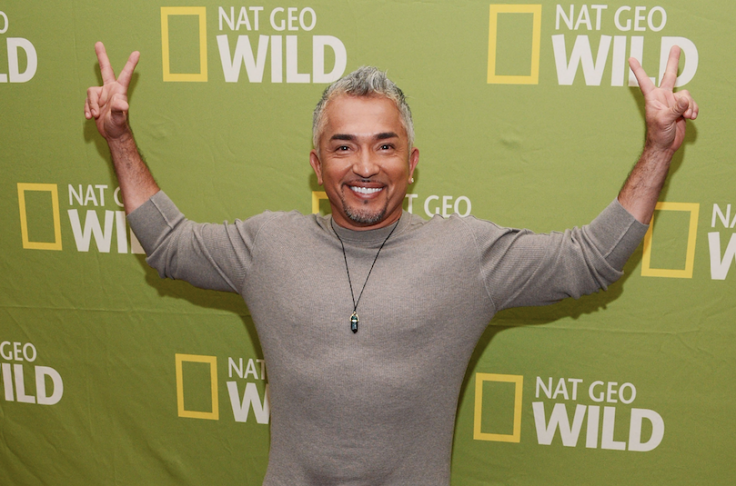 Cesar Millan found himself swimming in hot waters earlier this month, when it was announced that he was being investigated for animal cruelty. The controversy surfaced after Nat Geo WILD released a promo of one of Millan's upcoming episodes, where a dog named Simon appears to be attacking a pig during a training exercise. Many viewers were disturbed by the images and filed several complaints with the Los Angeles County Department of Animal Care and Control.
Millan, who is known around the world as the "Dog Whisperer," immediately denied all allegations and claimed that the images were taken out of context. Likewise, the channel released a statement assuring that Millan took all the appropriate measures while shooting the show, and that the session had in fact, "helped Simon to overcome his aggressive behavior toward other animals; as a result, Simon did not have to be separated from his owner or euthanized."
On Monday, it was reported that Cesar could be acquit from all charges thanks to the release of a new video that shows a little bit more of what happened that day. In the new footage, we can see Millan trying to stop the dog from attacking the pig and not encouraging any violent attacks of any kind. Sources at the L.A. County Dept. of Animal Care and Control told TMZ that it is likely for the case to be closed after investigators agreed that Cesar seemed to be jumping into action to save the pig.
"We are using the video [as evidence] – and not just the clip, which takes it completely out of context," Aaron Reyes, an Animal Care and Control spokesperson, told Page Six. "We were able to talk to people that were on the scene, we were able to see the pic and we talked to Cesar and his attorney."
However, Cesar has not been absolved of negligence. Investigators believe he could've put a little more thought into the training session, but feel it can be best handled with a conversation urging corrective action rather than filing animal cruelty charges. Watch the full footage below and let us know your opinion. Should the case be closed?
© 2023 Latin Times. All rights reserved. Do not reproduce without permission.