Chad Wheeler's ex-girlfriend recently broke her silence about her abusive past with the 27-year-old NFL player. Alleah Taylor, who was brutally assaulted by Wheeler last month in her Seattle-area residence, was merely inches away from her death had the cops not arrived right in time and rescued her from being viciously attacked by the footballer.
"I had touched my face, and I looked down and there was -- there's blood on my hand," said Taylor in an interview with CBS This Morning's Jericka Duncan. "And I remember getting up and running to the bathroom. Chad was standing by the bed, by the doorway, and he was sipping his smoothie. And he was, like, 'Wow, you're -- you're still alive.'" she recalled.
Wheeler was arrested by the police in Kent, Washington, last month after the untoward incident broke out. He faces multiple charges: first-degree domestic violence assault, domestic violence unlawful imprisonment, and resisting arrest. He was released on a $400,000 bail.
"I'm grateful he didn't grab me at that moment. I was able to run to the bathroom. He went back into the living room to continue eating. I had texted his dad too, and told him that Chad was trying to kill me. And showed him a picture. Chad's dad called him while he was eating. And while I was in the bathroom. And he answered. And he didn't have any worry at all, and Chad was, like, 'I'm just eating dinner. Nothing's going on.' And that terrified me." she revealed.
Recent reports -- curated on the basis of documents obtained by the media outlet PEOPLE – indicated that Wheeler had allegedly subjected Taylor to serious abuse in her bedroom on the day of his arrest. He threw her on the bed, choked, and even attempted to smother her. While the continual attack resulted in Taylor losing her consciousness at one point in time, Wheeler went on with his abuse and grabbed her arm and twisted it.
A further probe into the matter is underway, but sources suggest that Wheeler was triggered to attack his ex-partner after she reportedly refused to bow down before him. Taylor who's currently getting treated was recused after family and friends summoned cops to arrive at her place while she remained locked in the bathroom. Wheeler however refused to admit at first to cops and even blurted, "I don't beat women."
The controversy has led to Wheeler being ousted from the Seattle Seahawks team. In a statement pertaining to his arrest, Wheeler confessed to acting out of a manic episode. Events happened over the weekend that transpired from a manic episode.
"I am deeply sorry for the pain and suffering that I have caused to [Taylor] and her family," he said, adding, "I apologize profusely for the turmoil that I have caused to my family, teammates, fans, and those closest to me," Wheeler added. He added that the "The most important thing right now is that Alleah gets the care she needs and I get help. Both are happening."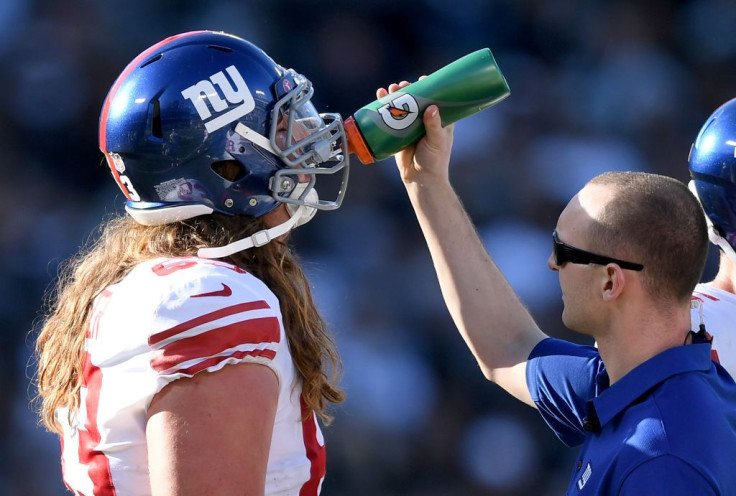 © 2023 Latin Times. All rights reserved. Do not reproduce without permission.