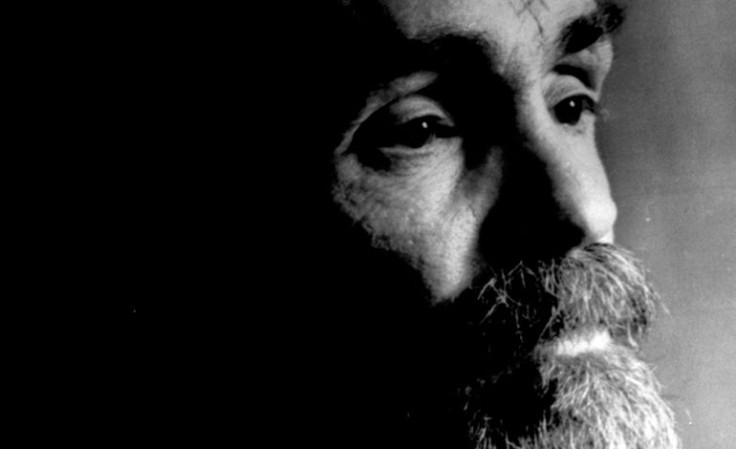 Charles Manson, an American criminal and former cult leader who led what became known as the Manson Family, a quasi-commune that arose in California in the late 1960s has died at 83, according to a spokeswoman for the California Department of Corrections and Rehabilitation.
Manson was serving nine life sentences at California State Prison in Corcoran, Calif., and had had health problems in recent years. He was hospitalized in January for gastrointestinal bleeding, according to news reports and returned to the hospital in mid-November where he passed away on Sunday, Nov. 19 at 8:13 p.m. He had been denied parole 12 times.
He was notorious for being the mastermind behind one of the most heinous murder sprees in American history. Manson's followers committed a series of nine murders at four locations in July and August of 1969, including the killing of actress Sharon Tate and her unborn child.
On Aug. 9, 1969, he directed his followers to kill 26-year-old Tate — who was pregnant and married to director Roman Polanski — and four others at the home.
The other victims were celebrity hair stylist Jay Sebring, 35; Voytek Frykowski, 32; coffee heiress Abigail Folger, 25; and Steven Parent, 18, a friend of Tate's caretaker. Polanski was out of the country at the time of the killings. On the following night, Manson and his followers killed Leno LaBianca and his wife, Rosemary, at their home in the Los Feliz district of Los Angeles.
In 1971 he was found guilty of first-degree murder and conspiracy to commit murder for the deaths of seven people – including Tate – all of which were carried out by members of the group at his instruction. Manson also received first-degree murder convictions for the July 25, 1969, death of Gary Hinman and for the August 1969 death of Donald Shea.
Manson was originally sentenced to death, but his sentence was commuted to life imprisonment when California invalidated the state's death penalty statute in 1972.
The cult leader believed in what he called "Helter Skelter," a term he took from the Beatles' song of the same name. Manson believed Helter Skelter to be an impending apocalyptic race war, which he described in his own version of the lyrics to the Beatles' song. He believed the murders would help precipitate that war.
From the beginning of his notoriety, a pop culture arose around him in which he ultimately became an emblem of insanity, violence and the macabre. Though the murders took place nearly 50 years ago, they continued to have a hold over the popular imagination. According to Variety, Quentin Tarantino is currently looking for a home for his 1969-based movie project that has the events surrounding Manson as a background.
© 2023 Latin Times. All rights reserved. Do not reproduce without permission.