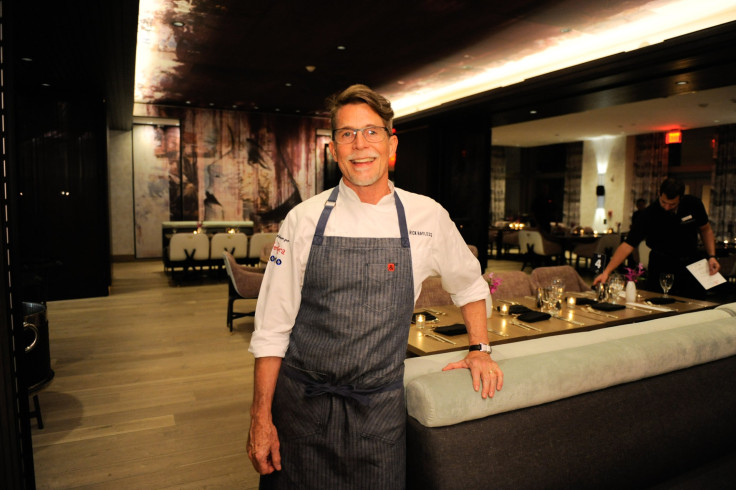 In a new episode from WNYC Studios' food podcast "The Sporkful," the first of a four-part series titled "Other People's Food," host Dan Pashman discusses the line between taking inspiration from food and appropriating it. He speaks with chef Rick Bayless, owner of highly acclaimed Mexican restaurant Frontera Grill and host of television program Mexico—One Plate at a Time. Bayless has been criticized in the past for inauthenticity, with his critics citing that he is not of Mexican descent but instead Anglo-American and based in Chicago. Yet, he has become a widely celebrated face of Mexican food. While noting there are positives to cultural exchange, Bayless has an interesting response to this critique.
On critics who express frustration with Bayless as a face of Mexican food (23:00):
Rick Bayless: "Usually people that have that opinion of me don't want to have a conversation. Those people that say it are usually very political…they just go around saying it...there a number of people out there that have criticized me only because of my race, because I'm white…we have to stop and say wait, is that just plain racism then?
Dan Pashman: "What is it you think people don't understand? What's the conversation you want to have with them?"
RB: "I would just like to talk to them about Mexican food… within ten minutes into a conversation, I could share my passion for promoting what I think is the greatest cuisine on the planet…I've done everything I could to make it my own and I just don't even understand where they're coming from.. It just sound like sort of weird racism."
On if it's to his advantage to be a white chef during the course of his career (25:40):
RB: "I don't know the answer to that. I've certainly never thought about that…"
On visiting Mexico each year (27:56):
RB: "I was just recently in the Yucatan and a woman was telling me about how the woman next door to her was so poor. And I…what do you mean, everybody in this village is super poor. Why do you say she's so poor? And she said because she doesn't have a garden, and she doesn't have family. And I thought to myself, oh my God, what a lesson to learn. Poor doesn't mean how much money you have, or how many goods you have acquired, but it really means how rich you are of spirit…that's why I keep going back to Mexico because I need to learn that lesson over and over again."
© 2023 Latin Times. All rights reserved. Do not reproduce without permission.