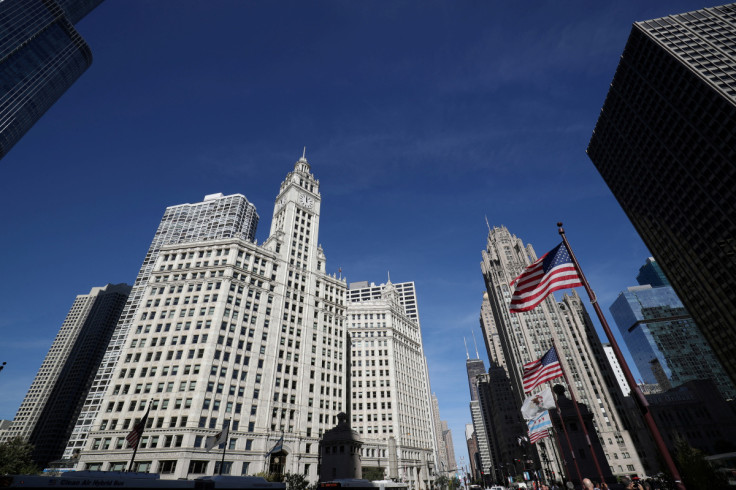 Chicago announced it has allocated some $310 million in additional funding to aid and house migrants arriving in the city in 2024.
The new figure is comprised of funding from two sources. The Chicago 2024 budget has allocated $150 million, while the remaining $160 million comes from the state legislature.
"With Congress likely unwilling to act, and with lives of innocent people at stake, the hurdles we face seem far beyond the scope of any one state - and yet, everything we can do, we must do," said Governor JB Pritzker when announcing the allocation of the funds for what he described as an "ongoing humanitarian crisis."
"I am laying out a comprehensive data-driven plan to improve the response to this humanitarian crisis and amplify the effectiveness of our investments with the end goal of moving asylum seekers out of our system of care and on to independence," he added.
The funding will be used to aid the 24,000 migrants who have arrived in Chicago in buses from states along the U.S.-Mexico border since August 2022, many of whom have been forced to live at airports and police stations due to the city's limited resources.
Prior to the new allocation of funding, Mayor Brandon Johnson and Governor Pritzker both petitioned the Biden administration for federal support but failed to get positive responses in their various attempts to do so.
With the $310 million sum come new stipulations on how the city of Chicago can use the state funding. According to Pritzker's outlining of the allocation, $30 million will need to be used to establish an intake center; $65 million will go towards improving existing shelters for the winter season; and $65 million will be used for state services to enable migrants to live independently while they wait for asylum hearings.
Most importantly, Johnson also recently announced that migrants will only be able to stay in city-operated shelters for 60 days. His plan is to enable migrants to live independently after getting government aid.
New York City has also taken in thousands of migrants and recently announced cuts to Police, Library and School departments as a measure to allocate funding for the migrant crisis since the city has also not secured federal aid for the migrant crisis. New York City Mayor Eric Adams also recently unveiled his 2024 budget which allocates $10.8 billion for migrant support over the next two years.
New York Governor Kathleen Hochul has also stated that the state legislature has secured over $1 billion in funding for New York City to use on migrants.
© 2023 Latin Times. All rights reserved. Do not reproduce without permission.