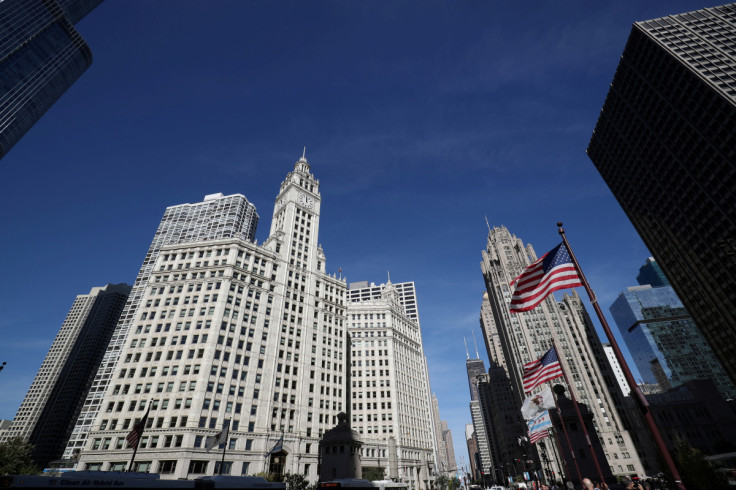 It has been over a year since buses filled with migrants began arriving in Chicago, and the flow is not expected to stop any time soon.
The buses are a part of Texas governor Greg Abbott's Operation Lone Star, which claims to be an effort to secure the country's southern border and prevent the "smuggling of drugs, weapons, and people into Texas." As part of this operation, the Texas Department of Public Safety (DPS) and the Texas National Guard gather migrants crossing into the U.S. and shuttle them to sanctuary cities — including Chicago.
To date, over 15,000 migrants have been bussed to Chicago in the past 13 months, according to a letter sent by governor J.B. Pritzker to president Joe Biden. The majority of them have been housed in city-operated shelters; however, many still remain unhoused and have been living and sleeping outside of police stations.
Mayor Brandon Johnson has launched several initiatives to try to alleviate the strain in the city's shelter system. His plans include repurposing buildings to shelter migrants and erecting tent cities in various neighborhoods. Mayor Johnson also granted a $29 million contract to Garda World, a private security firm, to build and operate camps for migrants.
"The first of Mayor Johnson's priorities is to replace the police stations with shelters forming a base camp," said the City in a press release. "Using this contract enables the City to stand up the base camps expeditiously, and more quickly move new arrivals from Chicago Police Department district stations as the weather begins to change."
In a call with the White House, Johnson and Illinois Gov. J.B. Pritzker also petitioned the federal government to provide aid to house migrants. They argued the crisis could worsen in Chicago as temperatures begin to drop and the number of buses arriving with migrants ramps up in the coming months.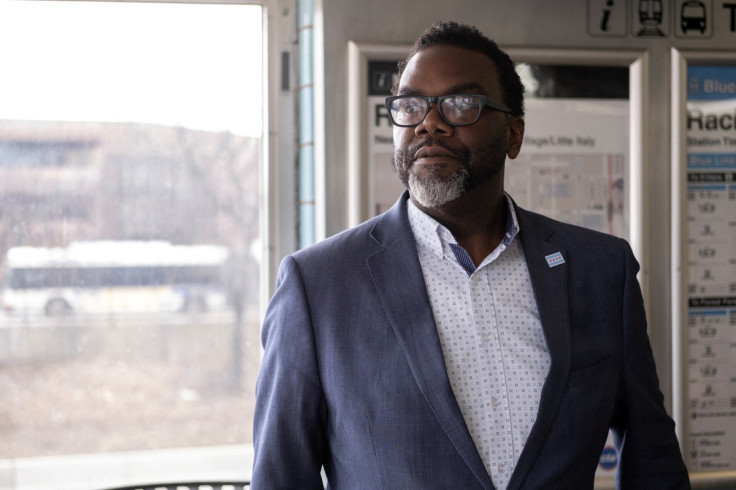 According to sources familiar with the call, Pritzker and Johnson told White House Chief of Staff Jeff Zients and Senior Adviser Tom Perez that the city expects to receive 25 buses a day from Texas. Considering that each bus can carry between 40 and 50 people, between 1,000 and 1,250 people could arrive in Chicago every day, basically doubling the overall figure in about two weeks.
Although the Windy City has been welcoming of migrants arriving from Texas, Johnson's plans have been criticized as tensions brew among residents and other elected officials.
During a public hearing, Alderwomen Jeanette Taylor, who represents various neighborhoods in Chicago's South Side, where many Black residents reside, criticized the city's choice to use city funding to house migrants. "This is going to be a race war because you all are choosing who you're taking care of," she said
Residents have also shared their frustration in public hearings, stating they received little to no notice about the city's plan to move migrants closer to residential areas.
There are community organizations who have provided additional aid to migrants. The Kindness Campaign has helped migrants apply for a CityKey ID, a government-issued ID, library, public transport and pharmacy discount card. ShowerUp has provided migrants with basic hygiene supplies.
Migration is at the center of the public conversation in the US. A notable hotspot is New York City, which has received over 116,000 migrants since April 2022, many of them via buses and planes from Republican-led states. The situation has gravely strained the city's shelter system and finances, and it's got to a point where Mayor Eric Adams has asked the courts to relieve the city of its legal obligation to house migrants. His administration has also begun evicting adult migrants from shelters. Adams is also embarking on a trip to Latin America to learn about asylum seekers and their journeys to the U.S.
Overall, the number of border crossings is on the rise. More than 200,000 migrants crossed illegally from Mexico into the U.S. in September, and there have been more than 2,8 million encounters so far this year. Adam Isacson, director of defense oversight for Washington on Latin America (WOLA), told USA Today it's possible the migrant encounter figure could reach 3 million or more in 2023.
© 2023 Latin Times. All rights reserved. Do not reproduce without permission.