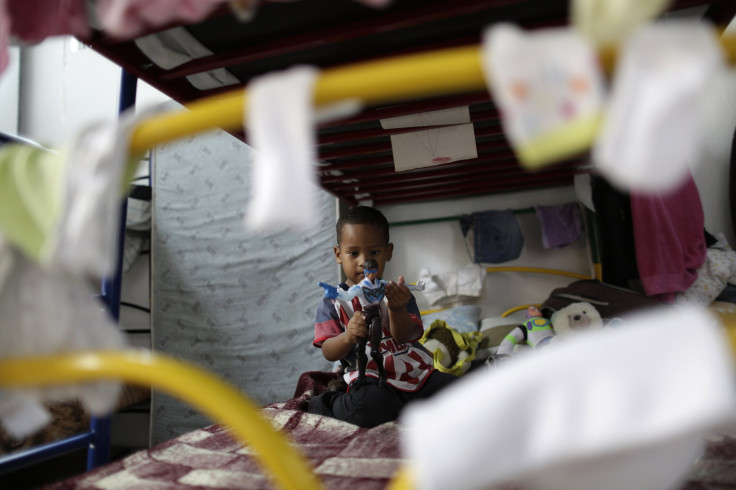 In 2013 of the 9,893 children who arrived in Mexico from Central America, only 50 were granted asylum: this means that Mexico deported 8,350 minors (84 percent of all children). The remainder, some 1,493 children, have family members already in the country with a different immigrant status, said Diego Lorente, director of the Human Rights Center Fray Matías in Córdova. Lorente says it is unknown how many of the 7,600 unaccompanied minors deported from Mexico so far in 2014 were denied due process for asylum and were repatriated.
Meanwhile, Carlos Flores, from the organization Casa Alianza Honduras, which has participated in the recording of 6,400 children deported from Mexico to Honduras so far this year, revealed that an estimated 40 percent -- a 2,300 -- migrated alone and, in general, were not provided with adequate information for obtaining refugee status. "Only one in 10 children in Mexico were told that they were entitled to asylum," he says from Honduras, the the country sending the most amount of children in the region.
Activists point out that while in the U.S. each detained child spends time with an immigration judge in Mexico they were repatriated without studying their individual cases. Studies suggest that 80 percent of children deported from Mexico fled domestic violence and /or a gang. And while their main target was the United States for shelter, their second choice was often Mexico. The crisis has focused on the United States where over 50,000 unaccompanied minors have arrived seeking entry.
© 2023 Latin Times. All rights reserved. Do not reproduce without permission.