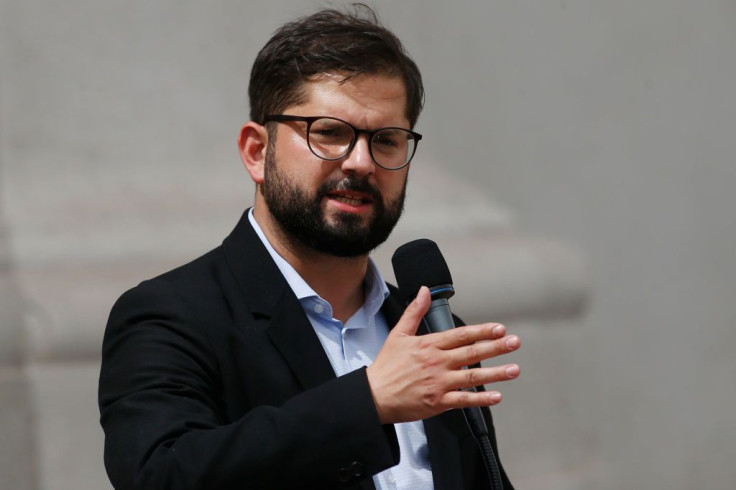 Lithium, which is best extracted from salt flats, has become one of the most sought-after precious metals. And Chile is taking steps to be a world lithium leader.
Lithium fever is spreading throughout the lithium triangle, the salt flats of Chile, Argentina and Bolivia, reported Al Jazeera.
As per World Economic Forum, they account for approximately 60% of the world's lithium reserves that are known. Out of the three, Chile is the largest producer of lithium.
Last year the price of the metal that is used for batteries in mobile phones and electric vehicles shot up from $14,000 a tonne to more than $80,000 in November.
Prices have come down to less stratospheric levels. But some estimates predict a 40-fold rise in demand for the metal by 2040.
That's why Chile's President Gabriel Boric shocked people in the new energy metals sector when he recently announced his National Lithium Programme. It calls for the setting up of a lithium company that will be run by the state. It will not only control, but also promote and expand the country's industry. He said that the state will control 50.01% of the shares in joint associations with private investors.
He said that his country has "one of the largest lithium reserves in the world."
After Australia, Chile is the world's second-largest producer of the metal, and Boric said that he wants "Chile to become the world's leading producer of lithium, while protecting the biodiversity of the salt flats."
He feels this is the best chance they have at "transitioning to a sustainable and developed economy."
His plan includes setting up a national lithium institute. This will help to find ways to identify and then produce value-added derivatives.
Jose Miguel Benavente, vice president of CORFO, Chile's economic development agency, said that Chile "can already produce lithium carbonate and lithium hydroxide." He was talking about two compounds that are used to make batteries for electric cars.
Tesla CEO Elon Musk commented on Chile's new policy, saying that lithium ore is "very common throughout Earth, and "what matters is refining capacity."
The latest announcement about lithium has been met with mixed reactions, especially in Chile. Conservative politicians have accused the left-wing President of trying to go back to the days of former socialist President Salvador Allende, who nationalized Chile's copper industry. He was overthrown in 1973 in a military coup.
© 2023 Latin Times. All rights reserved. Do not reproduce without permission.