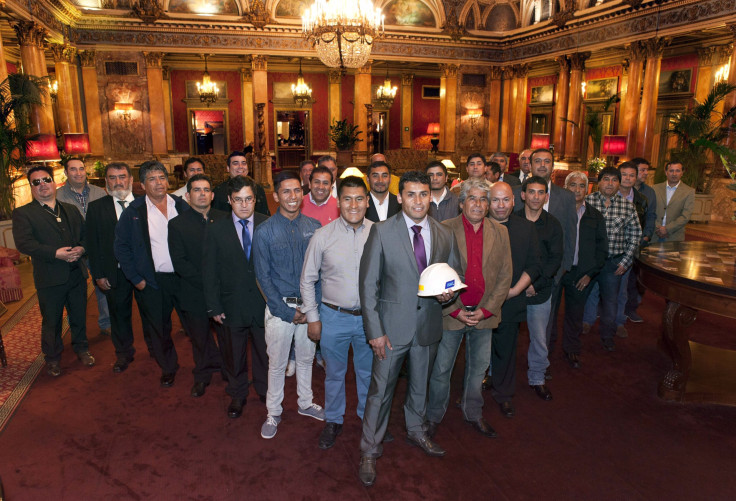 The Chilean miners—whose miraculous rescue from a collapsed mine five years ago today captivated more than a billion people around the world—have reunited in Rome to celebrate the fifth anniversary of the day they emerged from the mine. In the Eternal City, the miners were applauded at a special anniversary screening of Alcon Entertainment's and Warner Bros. Pictures' inspiring drama "The 33," where they were joined by director Patricia Riggen and producer Mike Medavoy.
The film not only reveals the remarkable story of their survival against the odds but of the families, whose unwavering faith and support was instrumental in the rescue, and of the international team of rescuers, who would not give up until they brought the miners home. "The 33" opens nationwide on November 13, 2015, exactly one month after the five-year anniversary of the rescue.
During their trip, the miners took the opportunity to visit some of the city's most famous landmarks, including the Coliseum, the Pantheon and the Basilica of San Giovanni. Tomorrow, as the culmination of their Rome visit, the miners will go to the Vatican to participate in an audience with Pope Francis.
© 2023 Latin Times. All rights reserved. Do not reproduce without permission.