China is winning the race for coronavirus vaccine development as it becomes the only country to have a candidate already in Phase II clinical trials in humans.
Chinese researchers account for more than 60 percent of the COVID-19 vaccine candidates currently in human trials for safety and efficacy tests. A report recently published indicates that there are now 224 coronavirus vaccines currently in development globally, which is double the numbers reported a month earlier.
Almost half of the coronavirus vaccines are being developed in the U.S. alone.
Out of all COVID-19 vaccine candidates, nearly 10 have entered human trials. Chinese researchers and pharmaceutical companies account for nearly 60 percent of these vaccines that have progressed to human trials. In fact, China is the first nation to have its coronavirus vaccine candidate officially in Phase II of human trials.
The Chinese coronavirus vaccine in Phase II of trials has been collaboratively developed by the biotech firm CanSino Biologics and the Beijing Institute of Biotechnology. The vaccine makes use of a nonreplicating viral-vector and therefore, the design and mechanism by which the vaccine works is quite similar to the candidate developed by Oxford University in England.
" This first-in-human trial showed that the [adenovirus five] Ad5 vectored Covid-19 vaccine was tolerable and immunogenic in healthy adults," reports Phase I trial results of the Chinese coronavirus vaccine.
However, the study reported that vaccine, when administered in high dosage to a group, lead to severe side effects such as muscle pain, fever, joint pain, dyspnoea and fatigue on a few candidates.
At the World Health Assembly last week, most countries, including China, supported the decision to provide equal access and distribution of vaccines globally, irrespective of which country develops and approves it first.
However, U.S. disassociated itself from the move, raising concerns over "vaccines nationalism," wherein the countries may not consent to or rather refuse to share approved innovations in medicine and technology globally.
Some of the other major companies and organizations that are in the race for COVID-19 vaccine development include AstraZeneca and Oxford University in the U.K., Pfizer in Germany, Moderna Pharmaceuticals in the U.S. and Sinovac Biotech in China.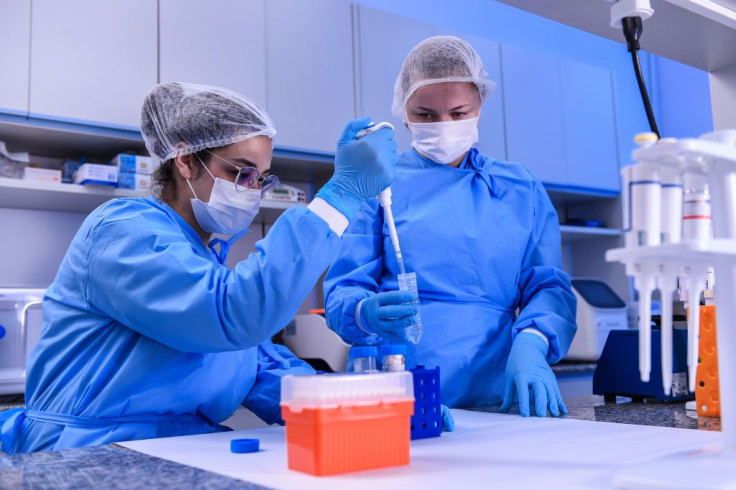 © 2023 Latin Times. All rights reserved. Do not reproduce without permission.