As Chinese leader Xi Jinping appears ready to be appointed for an unprecedented third term as President, rare protests against his leadership happened on Thursday despite the harsh censorship it encountered on Chinese social media.
A protester had mounted large banners on the Sitong bridge in Beijing protesting the current living conditions in China and called for the removal of Communist Party leader and Chinese President Xi, with the man reportedly chanting slogans on the bridge while burning car tires to gain more attention, according to The Guardian.
"We want food, not PCR tests. We want freedom, not lockdowns. We want respect, not lies. We want reform, not a Cultural Revolution. We want a vote, not a leader. We want to be citizens, not slaves," one of the banners said.
Pictures of the protest had caught on in social media, with many individuals sharing pictures and videos of the demonstration on Thursday before it was taken down by Chinese censors. Despite this, the hashtag "I saw it" trended on Weibo the next day, causing many accounts on the platform to be suspended for violating the platform's rules, BBC reported.
"You're a hero and you have my respect," one user posted.
"I saw it, we all saw it," another post said.
The man protesting appears to have been censored by the Chinese media, though some believe that it was former CCP insider Cai Xia, while others believe it was a Chinese physicist and researcher from Heilongjiang. A 23-page manifesto calling for a general strike and civil disobedience was also found in ResearchGate before it was taken down.
The protest comes at a politically-tumultuous time, as a Communist Party congress is days away from reportedly confirming President Xi for a third term as the leader of China. It is an unprecedented action that Xi secured allegedly through a successful anti-corruption campaign that targeted senior politicians in the party, Al Jazeera reported.
"The anti-corruption drive, despite its promising rhetoric, is about rescuing the party and restoring public faith more than eradicating corruption," Samson Yuen from the Hong Kong Baptist University said.
"The recently announced prison sentences indicate that Xi is tying up loose ends before the party congress," Bruce Dickson, a professor specializing in Chinese political dynamics, said. "For those who have speculated there is opposition to Xi's leadership, these sentences make it clear he is firmly in charge."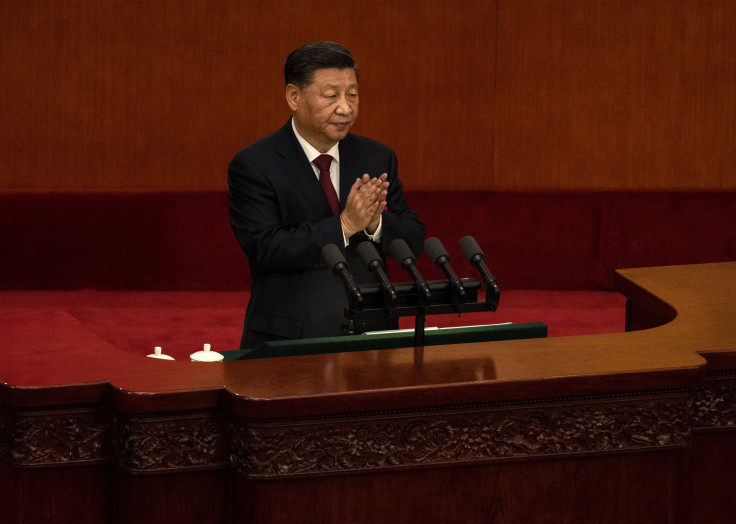 © 2023 Latin Times. All rights reserved. Do not reproduce without permission.