Several well-known people are dying in China and now questions are in the air about the country's COVID-19 death toll.
Among those who recently passed away include 40-year-old Chu Lanlan, a soprano who specialized in Peking Opera. Her family did not provide details on the opera singer's death.
Aside from here, actor Gong Jintang also passed away on New Year's Day.
The 83-year-old was known to many households for his performance in the country's longest-running TV series, In-Laws, Out-laws.
It was in December when China scrapped its zero-COVID policy after attracting criticism. However, most are questioning reports of daily cases, announcing only 22 deaths since December using its strict criteria.
There have been reports that hospitals and crematoria are becoming overwhelmed with people dying from respiratory illnesses like pneumonia being counted, BBC reported.
The World Health Organization (WHO) warned on Wednesday, Jan. 4, that China was under-representing the figures, particularly the number of COVID-related deaths.
Also, the death of Chu has sparked speculations about possibly greater losses than what is being reported by the Chinese government.
Other notable names in China who have died include Ni Zhen, an acclaimed scriptwriter. There was also a former journalist in Hu Fuming, who died on Jan. 2. He was the main author of a famous commentary published in 1978 that marked the start of China's "Boluan Fanzheng" period
The Chinese government is aware of the growing skepticism and continues to downplay the severity of the latest wave of COVID sweeping the country.
Also, was added by the director of Beijing's Institute of Respiratory Diseases that the number of deaths of elderly people this winter was far larger than in past years. However, the director also stressed that critical cases remained a minority of the overall number of COVID cases.
Despite the row, Xi Jinping as well as the Communist Party's official newspaper People's Daily urged citizens to work towards a "final victory" over COVID and dismissed criticism of the previous zero-COVID policy.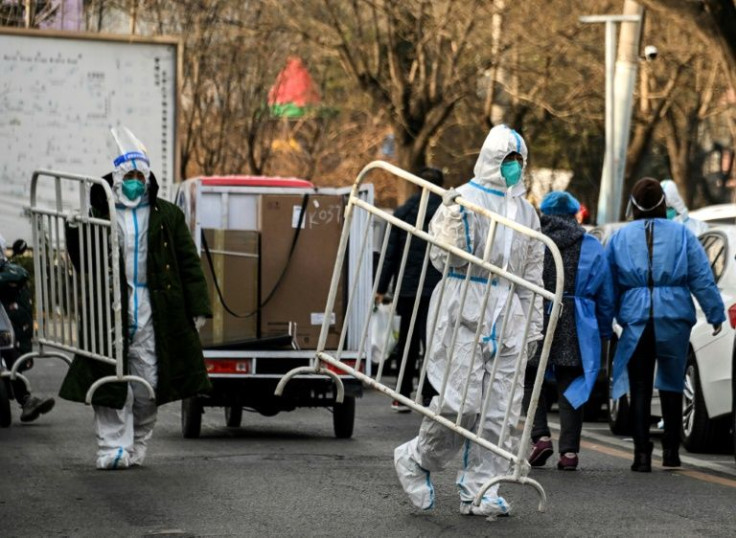 © 2023 Latin Times. All rights reserved. Do not reproduce without permission.