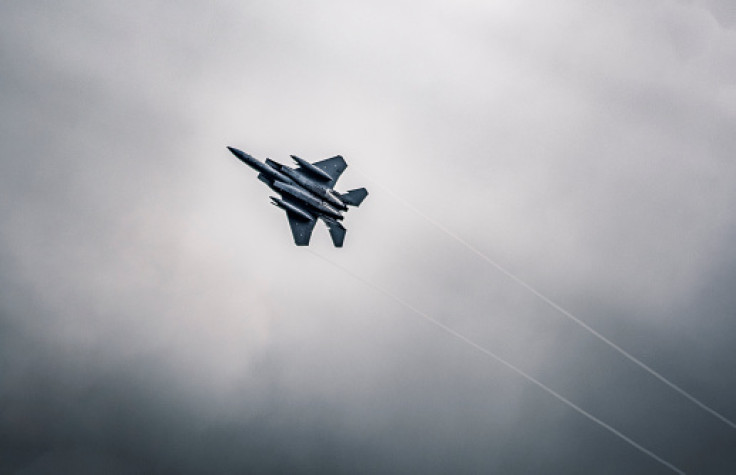 China stole U.S. military technology to construct a cutting-edge, high-tech jet fighter.
Experts warn that more must be done to safeguard American weaponry information and prevent Beijing from making similar significant advancements in the future, according to a report on Thursday.
"What we know is that because of the espionage efforts, [China's] J-20 is more advanced than it otherwise would be, and that's the important point here," former Acting Under Secretary of Defense for Policy James Anderson ​told Fox News Digital in an interview.
"They have profited greatly from their thievery over the years," he said. "They've put it to good use, and they've come up with an advanced fifth-generation fighter," noting that it's "hard to say, short of actual combat," how the J-20 matches up against the U.S. F-22 Raptor fighter.
China started working on the J-20 in 2008 as part of a strategy to create a brand-new fighter that could contend with American models.
The aircraft made its first flight in 2011, and it entered service in 2017.
However, reports from as early as 2015 have noted the technological and functional similarities between China's jet and U.S. aircraft.
An Associated Press story even noted that "some of its technology, it turns out, may well have come from the U.S. itself."
The development of the J-20 fighter jet amid tense relations between Beijing and Washington demonstrates that China is starting to close the technological gap with the United States as a result of its ongoing intellectual property theft.
China's plans for independent Taiwan, where an invasion could provoke a military conflict with the U.S., are aggravating the worries.
According to Anderson of Fox News Digital, China uses a range of espionage strategies, from "low-tech" and "old-fashioned" ones like using spies and honey traps as well as bribery to enlist American academics, contractors, and government officials to more sophisticated ones like cyber hacking to steal vital military data.
"Unfortunately, they've had some success there," Anderson said, pointing out that Beijing spent "well over a decade" repeatedly pursuing data about the Joint Strike Fighter for use in the design and construction of the J-20.
"It saves the Chinese time and money. In effect, we end up subsidizing a portion of their research and development budget because they are successfully stealing some of our secrets," Anderson said. "Ultimately, this puts our men and women at greater risk on the battlefield."
Matt McInnis, a senior fellow for the Institute for the Study of War's China program, said the desire to "understand more sophisticated jet engines" in the West has been a substantial component of Chinese espionage, reports New York Post.
"As someone who's watched China for a long time, that's always the joke ... will the Chinese ever be able to produce their own jet engine?" McInnis said. "So they've slowly been able to become more independent in creating jet engines for their more advanced aircraft."
After "struggling for decades" to keep up with the U.S., McInnis told Fox News Digital that China has focused "almost more than anything else" on obtaining jet engine technology.
© 2023 Latin Times. All rights reserved. Do not reproduce without permission.