Foreign Ministry Spokesperson Geng Shuang refuted U.S. President Donald Trump's claims about China making strenuous efforts to unseat him in the forthcoming November elections after a prolonged period of trade tensions.
On Wednesday, Trump made a series of explosive statements to a media outlet, enthusing how he was already aware of China's plans after months of conflict over trade. "China will do anything they can to have me lose this race," said the U.S. President in an exclusive interview to Reuters.
Trump alleged that Beijing is pushing for Democratic opponent Joe Biden to outthrow him for obvious reasons while maintaining that he harbors visible rancor against China's alleged involvement in the coronavirus outbreak. Hinting at a possible "punishment" that could be meted out, Trump also suggested that "he can do a lot."
While millions of Americans believe that Trump wasn't proactive enough in mitigating the spread during its initial stages, the 73-year-old President seems to have directed the blame over to China— terming the virus as "Chinese Virus" despite drawing severe flak from the World Health Organization for doing so.
The U.S. currently stands as one of the hardest-hit countries in the global health crisis, with over a million people infected by the highly contagious virus.
Geng, however, outrightly refused to agree to the President's perspectives. "The U.S. presidential election is an internal affair, we have no interest in interfering in it," he said, according to a media outlet. "We hope the people of the U.S. will not drag China into its election politics," Geng added.
The United States-Beijing rapport plunged into further turmoil owing to the COVID-19 outbreak. The pandemic's origin can be traced back to Wuhan in the year 2019, and the crisis can be one of the reasons behind putting China-related issues to the front and center for the presidential race.
The Chinese government has been accused of downplaying the severity of the initial outbreak. The country amassed major flak for delaying the reporting of the problem, amid speculations being rife that the virus may have escaped from a research laboratory in Wuhan.
Trump launched a trade war with the Chinese while lawmakers have urged for due action to be taken over the widespread Chinese human rights abuses across Xinjiang and Hong Kong. Demands have been made for a further probe into Beijing's controversial territorial expansion in the South China Sea.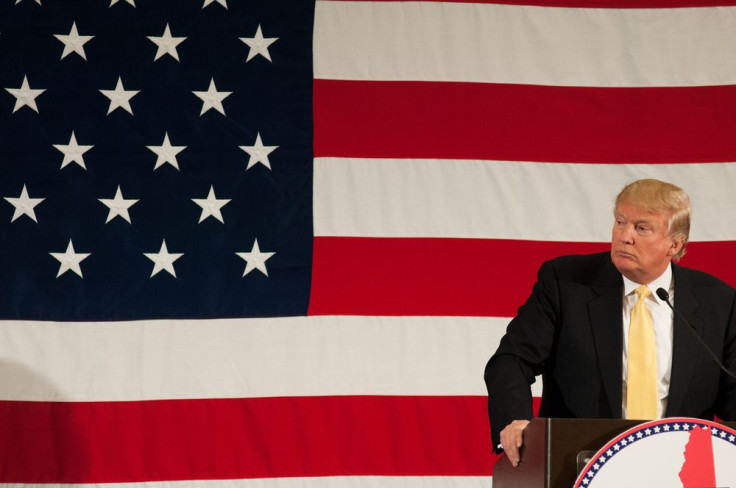 © 2023 Latin Times. All rights reserved. Do not reproduce without permission.