A Chinese-American socialite plunged to her death naked while carrying her five-month-old daughter. Luo Lili, 34, jumped off from her Hong Kong-based penthouse apartment on Jan. 6 after reportedly suffering from postnatal depression.
Luo, a single mother and the only daughter of a real estate tycoon mother, was found by Hong Kong police lying lifeless with her baby at the bottom of an apartment block in Yau Ma Tei. Officers were deployed to the scene after they received a report from a local security guard who spotted the bodies, The Daily Mail wrote.
She had reportedly jumped to her death without any clothing from her 5,000 square-foot penthouse with her baby daughter cradled in her arms.
Authorities said post-mortem examinations will be conducted as they continue to investigate the incident. No suicide note was found at the scene.
The socialite was said to have lived a lavish lifestyle being the only daughter of Luo Lin, chairman of Jinlin Real Estate in the south-western Chinese metropolis of Chengdu. Her father came from a family of doctors who have practiced Chinese traditional medicine for six generations.
Lili Luo was born in Chengdu and moved to Hong Kong at the age of four. She studied in Australia and the United States and is a fluent English speaker. She worked as a translator for her mother before setting up her own company in 2014.
According to the New York Post, the Hong Kong-based socialite was frequently pictured with influential figures around the world. Photos of her include events where she is seen rubbing elbows with former US Secretary of State Hillary Clinton and English pop superstar Rita Ora.
In a recent Instagram post, she shared a photo with her daughter, Aier, while celebrating her baby girl's 100-day birthday.
Her posted caption read:
"It is Aier's 100th day for being in our World. She is God's way to give me a perspective on life. Thank you for showing up in my life my beloved daughter. #100thday #mamahood #love #grateful
On her post dated Sept. 27 was a photo of her and her baby captioned:
"My new definition of #unconditionallove is… no matter how much you think/feel that you don't need/want me, I can still be around and smile at you with a pumping #inspiration #newlymama #mamahood #mamalovesyou."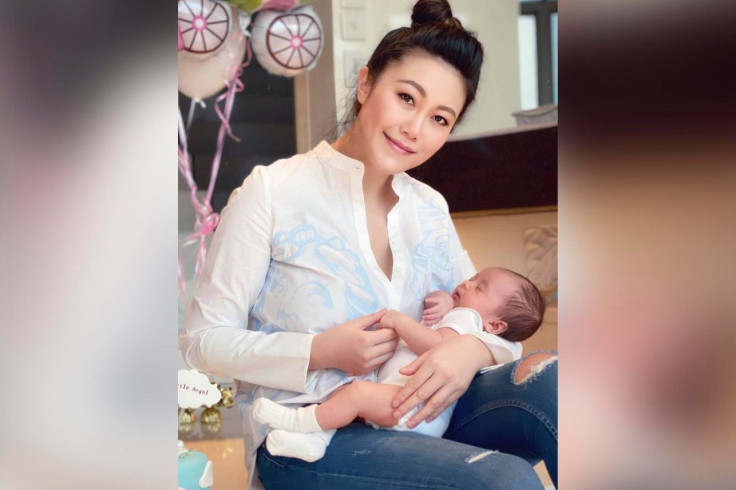 © 2023 Latin Times. All rights reserved. Do not reproduce without permission.