China has come out swinging, mocking the United States' messy withdrawal from Afghanistan by sharing footage that reveals Taliban fighters have turned abandoned U.S. military planes into toys and swings.
Chinese governmental official Lijian Zhao, the spokesperson for the Foreign Ministry, tweeted the video Thursday, the New York Post reported.
"The graveyard of EMPIRES and their WAR MACHINES. Talibans have turned their planes into swings and toys," Zhao tweeted alongside the video, which shows a group of Taliban fighters laughing and applauding as they take turns riding the makeshift swing made out of the wing of an American military aircraft.
However, it remains unclear where the appalling clip was taken or if it was filmed after U.S. troops withdrew from Afghanistan.
The Taliban group has since been boasting how they defaced and seized U.S. military equipment abandoned by foreign troops during the final exit last month with staged victory parades to show off their updated military hardware.
Several videos of Taliban fighters trying to maneuver the abandoned foreign-owned equipment have also circulated online with one video of a U.S. plane running at Kandahar airport raising questions about whether the Taliban have professional pilots, according to the Hindustan Times.
While the true value of the weapons and equipment abandoned by the U.S. was not immediately known, experts believe it is likely to cost in the tens of millions of dollars.
Within hours of the Taliban takeover, Zhao had announced that Beijing is seeking friendly cooperation with Afghanistan as China maintains its unofficial ties with the extremist group throughout the withdrawal.
Chinese Foreign Minister Wang Yi had also met with nine Taliban officials in Tianjin before the fall of Kabul and publicly acknowledged the group as a crucial military and political force in Afghanistan.
Wang also expressed beliefs the Taliban would play a vital role in restoring peace, achieving reconciliation, and rebuilding Afghanistan, ANI News noted.
The affirmation from China's communist regime gave the Taliban a much-needed boost given how the group has been pushing for recognition on the international stage. Many countries remain to see the Taliban as a terrorist organization rather than a government.
A day after the military organization unveiled its interim government, China marked the move as an "end of anarchy" and announced $31 million in funding to Afghanistan, the first aid announcement from China after the Taliban seized power.
The funding also saw the Taliban subsequently called China as their most important ally.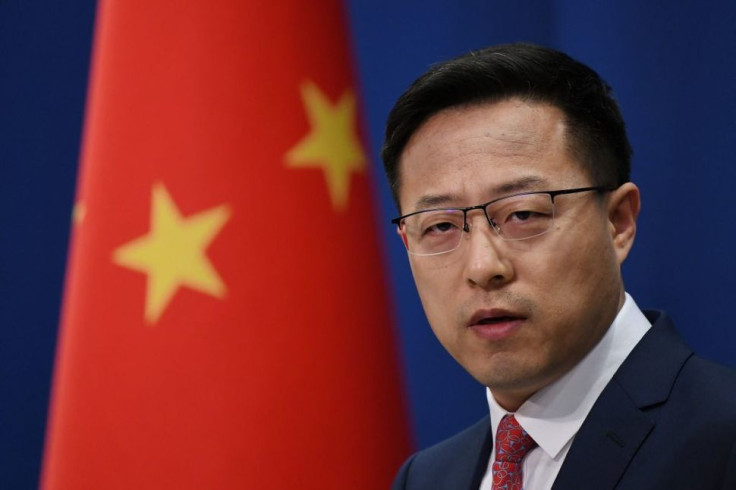 © 2023 Latin Times. All rights reserved. Do not reproduce without permission.