The people who will make up the Taliban's new government have been named and there were notable personalities in the mix. That included some ex-detainees and a man wanted by the FBI that may raise concerns from federal governments.
Afghanistan needs help and the Taliban hope to do so with their interim government. But this early, there are allayed fears on the personalities that would be part of the new government. In hindsight, it will be interesting if they can help bring back the country to its feet.
The Taliban is hoping to get international recognition ever since taking over Afghanistan. The country is facing a deteriorating humanitarian and economic situation and aid from world leaders is the way to go.
However, the help and recognition that the country would get still depend on the credibility of the people who would make up the new government. Also, it would be best to note that there were no women included in the list despite calls to have them in an inclusive government, CNN reported.
The acting prime minister will be Mohammad Hassan Akhund with Abdul Ghani Baradar serving as his deputy.
Mohammed Yaqoob will act as the country's acting defense minister.
As mentioned in a previous post, it was Baradar tipped to get the top post. Instead, it will be Akhund, a long-time Taliban leader who is also under the United Nations sanctions.
Aside from Akhund, there are two other senior members of the Haqqani network named to the interim government who have been sanctioned by the US and the UN. They are Sirajuddin Haqqani and Khalil Haqqani.
Sirajuddin Haqqani is a member of the FBI's most-wanted list and carries a $10 million bounty. He will take on the role of interior minister.
Khalil Haqqani, on the other hand, has a $5 million bounty for his past relationship with al Qaeda. He will be acting minister for refugees.
Beyond them, there are also ex-detainees who were given posts. That includes Noorullah Noori (acting minister of borders), Abdul Haq Wasiq (acting intelligence director), Khairullah Khair (acting minister of information and culture) and Mohammad Fazil Mazloom (deputy minister of defense).
Mohammed Nabi Omari is the fifth former detainee and was appointed as the new governor of the southeastern province of Khost.
The US State Department is currently interim government following the announcement per a spokesperson.
"We note the announced list of names consists exclusively of individuals who are members of the Taliban or their close associates and no women," a statement read. "We also are concerned by the affiliations and track records of some of the individuals."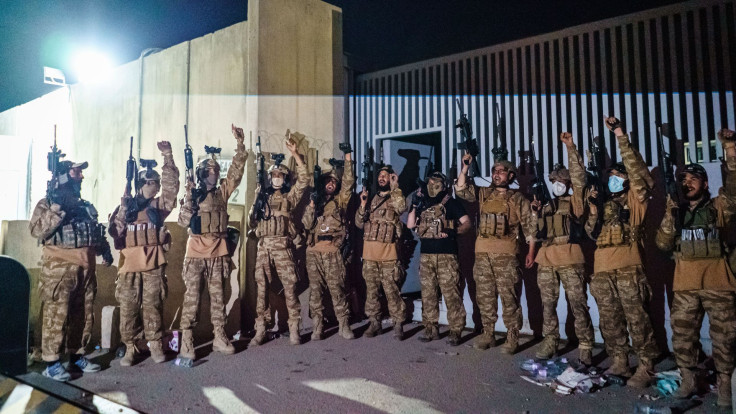 © 2023 Latin Times. All rights reserved. Do not reproduce without permission.