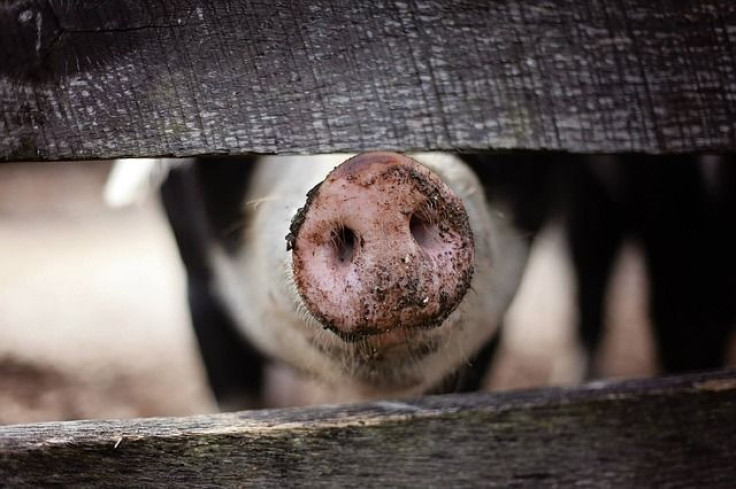 What would have been an attention-grabbing marketing stunt backfired on a Chinese theme park big time. Instead of generating excitement, the gimmick triggered outrage from netizens when the Chinese firm forced a pig to bungee jump before sending it to the slaughterhouse after the deed was done.
A Chinese theme park located in Chongqing cause anger online when a video of its marketing stunt was posted online. The footage shows a pig tied to a pole being carried by two men.
The pig was then forced to bungee jump when it was pushed off a tower that is 68 meters high. The stunt was done to mark the theme park's new bungee attraction.
The theme park issued an apology via a statement. "We sincerely accept netizens' criticism and advice and apologise to the public," the park said. "We will improve [our] marketing of the tourist site, to provide tourists with better services."
While pigs are killed for food, netizens insist that treating the animal with cruelty just for entertainment is another matter. "Killing animals for consumption and treating them cruelly for entertainment are two different things," a netizen commented on social media. "There is no need to torture them like this."
US-based animal rights group PETA likewise condemned the marketing stunt. "Pigs experience pain and fear in the same ways that we do, and this disgusting PR stunt should be illegal," Peta senior vice president of international campaigns Jason Baker said.
While animal cruelty is not punishable by law in the country, Baker said that the recent public outrage should be a wake-up call to authorities. "The Chinese public's angry response should be a wake-up call to China's policy-makers to implement animal protection laws immediately," Baker added.
The publicity event took place on January 18, 2020 at the Meixin Red Wine Town theme park located in the municipality of Chongqing. The marketing stunt was named the golden pig bungee jump which was part of the opening of the park's bungee attraction.
The pig can be heard squealing as it was pushed off the tower. Reports by the local media say that the pig was later taken to the slaughterhouse after its performance.
© 2023 Latin Times. All rights reserved. Do not reproduce without permission.