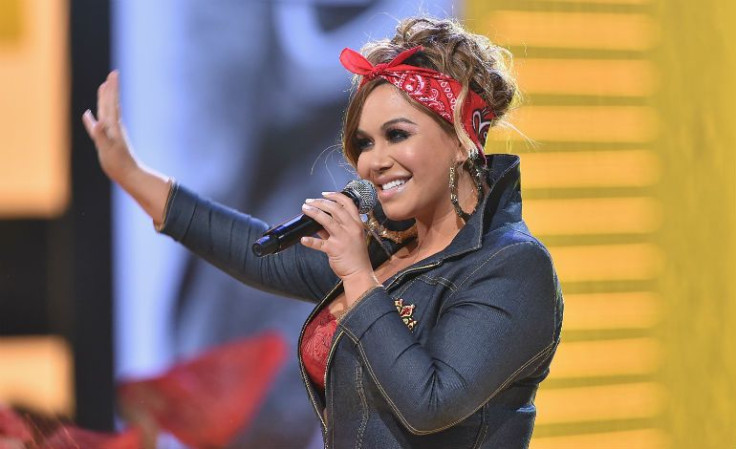 Oh no! Chiquis Rivera is saying "bye Felicia!" to all of her social media accounts. The Mexican-American singer has called it quits on Instagram, Twitter and Facebook, letting her fans know that she needs some time to reflect. "Time to unplug. [I] need some ME time. To reflect, detox and re-energize my soul," she wrote on her social media platforms, using the hashtags #UnderConstruction and #CheckBackSoon.
We're not sure what empowered the songstress to make this drastic decision and leave all of her fans hanging (1 million followers on Instagram, 553K followers on Twitter and 2.3 million likes on Facebook). Some of her latests posts, however, tell us that she might be going through a heart break. "When the wrong people leave your life, wrong things stop happening," said one of the quotes she shared, adding that change is good and pain is only a pass to promotion.
She also encouraged her fans to always "be smart" and "listen." The last post she published prior to announcing her temporary split from social media, said: "Everyone and every situation is placed in your path to TEACH you something good. Something better and something about yourself. #BeeSmart and LISTEN. Pay attention to the hidden messages behind everything and everyone. #BBN1 #BossBeeAdvice."
We're not sure how long Chiquis will be away from social media, but we love how active she's been lately ---aiming for a healthier lifestyle and getting ready to embark her tour. We also speculate she broke up with her novio or that she might be making a new career move, perhaps acting, like her mother Jenni Rivera once dreamed of? What do you think? Vote in our poll and let us know!
© 2023 Latin Times. All rights reserved. Do not reproduce without permission.