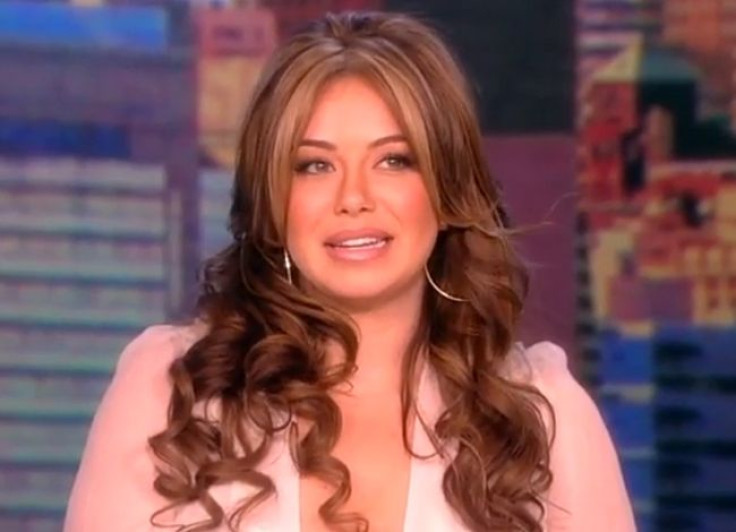 Chiquis Rivera made her dream a reality when she appeared as co-host of "The View" next to legend Barbara Walters and Whoopi Goldberg. The daughter of the late and great Jenni Rivera was there to promote her mother's autobiography "Unbreakable," which coincided with exactly seven months of the singer's death.
"I didn't know that my mom was raped more than once," Chiquis revealed to the ladies on the panel.
It has been reading this material that has proven difficult for Chiquis to digest.
"I haven't been able to read the book from the beginning to the end because it's too difficult. I hear her, I hear her speak, I hear her voice," said the reality star. "The book makes you cry, it makes you laugh, it's beautiful. It's something that anyone should read because it's truly inspiring."
Another task that has been hard on her has been watching the reality show in which she starred with her mom, "I Love Jenni."
"I can't watch it, especially the first seven episodes because she filmed up to about six. The seventh episode was her and her last concert, which was the night the accident happened. It's doing very well, people want to watch what we're doing after."
Coping with a loved one's death is never easy, especially a mother who was the backbone of the family.
"I think waking up and realizing that this is my reality and it's not a dream," is what Chiquis said was the toughest moments without Jenni. "For about a month and a half I thought, 'this is a dream, this isn't happening,' and every time I wake up I say, 'I can't believe I am living this moment without my mother,' although she is still in my heart.
Jenni Rivera's autobiography is titled "Inquebrantable" in Spanish and it has been doing very well in sales.
"I'm SO proud of MY!!!! momma, @jennirivera... Her book in Spanish is STILL #1 on Amazon!," Chiquis tweeted.
© 2023 Latin Times. All rights reserved. Do not reproduce without permission.