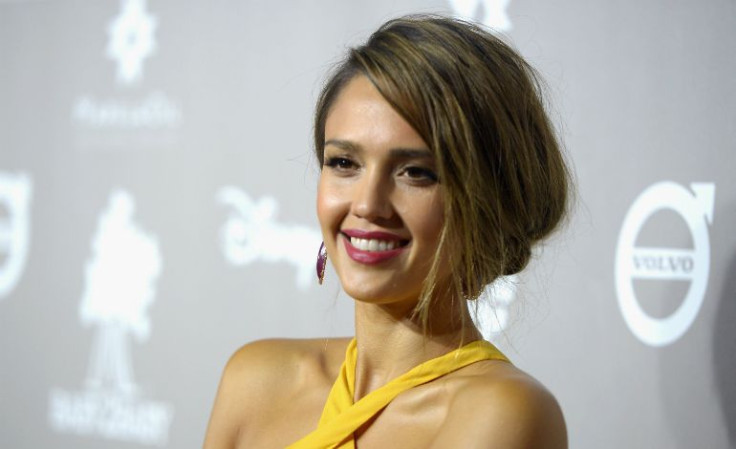 Jessica Alba gave us a peek inside her favorite last-minute gift ideas for everyone on the holiday list this season – even the toughest ones to shop for. "I love everything about the season. It starts with decorating the house and our trees. We pick a different theme for our holiday trimmings each year. On Christmas day, we have a lot of relatives come to share a great potluck meal and sing holiday songs together in English and Spanish," The Honest Company Founder and mom of two shared in a statement with the Latin Times. Check out Alba's recommendations for the Holidays and find out what makes the actress feel like a kid again.
Which items from the Target Holiday 2015 collection are on your wish list and why?
For the house, the more lights, the better. That's why the cute traditional metal and lighting accents, like the Star Marquee Light and the Joy Marquee, are on my list. I think everyone in the house should have the holiday spirit--even our dogs! I can't wait to put them in the sweet Knit Bowtie Collars. I always appreciate the mix of modern and traditional that Target has to offer. That's why the Dyson Humidifier is definitely on my wish list. It would leave every room looking and feeling so fresh and so clean.
Which items from the holiday collection make you feel like a kid again and why?
We love a pajama moment! It's so exciting to open presents in your jammies and spend the day comfy and cozy. I'd love to get our girls into some of the family pajama collections, like the cute Polar Bear or the cool Holiday Lights styles.
Which items from the holiday collection make great gifts, and for whom?
For all the hardworking people in my life, I'd give a gift for recharging. You don't have to travel to clear your head with the PureGuardian Aromatherapy Essential Oil Diffuser. Just a few drops of calming lavender in there will turn any room in the house into a spa.
For everyone that wants to keep their health kick going, I'd get the Ninja Professional Blender 1000. It's perfect for making smoothies and keeping up your energy.
For chic friends, the Nate Berkus home accents are so sophisticated you can use them all year long, not just for holiday. I think the Silver Wing Bowl would look great in any room.
For the men in my life, stylish socks from Pair of Thieves are a fresh wardrobe essential. They're designed to perform as good as they look and the adorable Dad and Kid sock sets will add major cool points to your mini-me style.
For the new parents I know, the Honest Bathtime Fun Kit is full of safe, sweet essentials for the nightly ritual. They'll love the way their babies smell coming out of the water--nonstop cuddles are a great gift.
If you had to pick just one gift from the holiday collection to give everyone on your list, which would it be and why?
Having a smart home is definitely on our radar and this holiday is a good time to start. The Nest Smoke and Carbon Monoxide Alarm is next level and it's beautifully designed, too. For me, home is about feeling safe and sound--there's no greater gift than peace of mind!
© 2023 Latin Times. All rights reserved. Do not reproduce without permission.