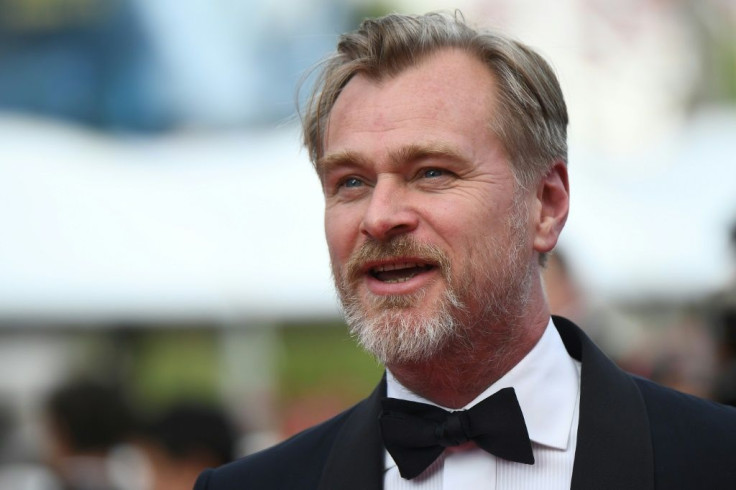 The explosive new trailer for Christopher Nolan's latest film, "Oppenheimer" has been released by Universal Pictures. Written and directed by acclaimed filmmaker Christopher Nolan, Oppenheimer is an IMAX®-shot epic thriller that propels audiences into the high-octane enigma of the physicist who risks destroying everything in order to try and save the world. Nolan, The British-American writer-director, known for his lucrative Hollywood blockbusters and complex storytelling literally brings to life the story of the atomic bomb and physicist J. Robert Oppenheimer, who is credited with inventing the atomic weapon.
The film stars Cillian Murphy as J. Robert Oppenheimer and Emily Blunt as his wife, biologist and botanist Katherine "Kitty" Oppenheimer. Oppenheimer was one of the primary contributors to the Manhattan Project - the government research effort centered around the creation of nuclear weapons that took place from 1942-1946. Oppenheimer was the director of Los Alamos Laboratory, where the bombs were physically assembled.
Oppenheimer, marks Murphy's first time starring in a lead role in one of Nolan's films, although he has been a major staple in many of Nolan's previous films: starring in "Inception," "Batman Begins," "The Dark Knight," "The Dark Knight Rises" and "Dunkirk." The "Peaky Blinders" star previously told The Guardian "I'll always turn up for Chris, whatever the size of the part," and added "Chris will call me up and I'm there."
The A-list film also stars Oscar® winner Matt Damon who portrays General Leslie Groves Jr. (director of the Manhattan Project), Robert Downey, Jr. as Lewis Strauss (founding commissioner of the U.S. Atomic Energy Commission) and Academy Award® nominee Florence Pugh as psychiatrist Jean Tatlock. Benny Safdie plays theoretical physicist Edward Teller, Michael Angarano plays Robert Serber and Josh Hartnett plays pioneering American nuclear scientist Ernest Lawrence.Oppenheimer also stars Oscar® winner Rami Malek and reunites Nolan with eight-time Oscar® nominated actor, writer and filmmaker Kenneth Branagh.
The film is based on the Pulitzer Prize-winning biographical novel American Prometheus: The Triumph and Tragedy of J. Robert Oppenheimer by Kai Bird and the late Martin J. Sherwin. The film is produced by Emma Thomas, Atlas Entertainment's Charles Roven and Christopher Nolan. "Oppenheimer" marks Nolan's first film since 2000's "Memento" to not be released by Warner Bros, after his and the studio's nearly two decade relationship ended after the release of "Tenet."
The anticipated film coming next summer is filmed in a combination of IMAX® 65mm and 65mm large-format film photography including, for the first time ever, sections in IMAX® black and white analogue photography. Also, another noteworthy accomplishment, Christopher Nolan created a nuclear explosion for the film without CGI.
Nolan explained in a new interview with Total Film how he recreated the devastation of the first atomic bomb.
"I think recreating the Trinity test without the use of computer graphics was a huge challenge to take on," he told the outlet. "Andrew Jackson — my visual effects supervisor, I got him on board early on — was looking at how we could do a lot of the visual elements of the film practically, from representing quantum dynamics and quantum physics to the Trinity test itself to recreating, with my team, Los Alamos up on a mesa in New Mexico in extraordinary weather, a lot of which was needed for the film, in terms of the very harsh conditions out there — there were huge practical challenges."
The lucrative director known for his mind-blowing cinematic films, including Tenet, Dunkirk, Interstellar, Inception and The Dark Knight trilogy, have earned more than $5 billion at the global box office and have been awarded 11 Oscars and 36 nominations, including two Best Picture nominations.
"Oppenheimer" premieres in theaters on July 21, 2023.
© 2023 Latin Times. All rights reserved. Do not reproduce without permission.