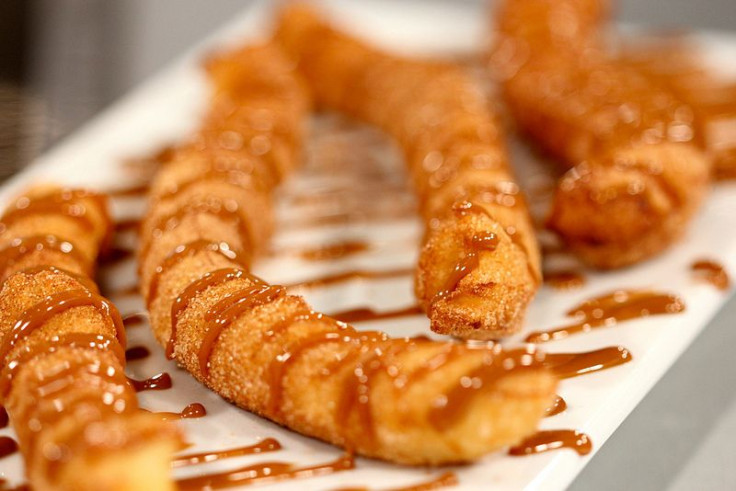 There's a new "it" dessert in town and it's the churro ice cream sandwich. As the name suggests, the decadent dessert consists of ice cream sandwiched between two circular cookie-shaped churros. Created by Los Angeles-based dessert company Churro Borough, you don't have to by a ticket to enjoy the delicacy.
First and foremost, you can always slice your favorite churro into three inch pieces and dip it into your favorite ice cream if you want a quick fix. But if you want to create something more similar to the original dessert, then we've got a recipe for you, adapted from Chef James Tahhan. Simply follow the recipe to make circular churros, purchase your favorite ice cream, and compose an ice cream sandwich.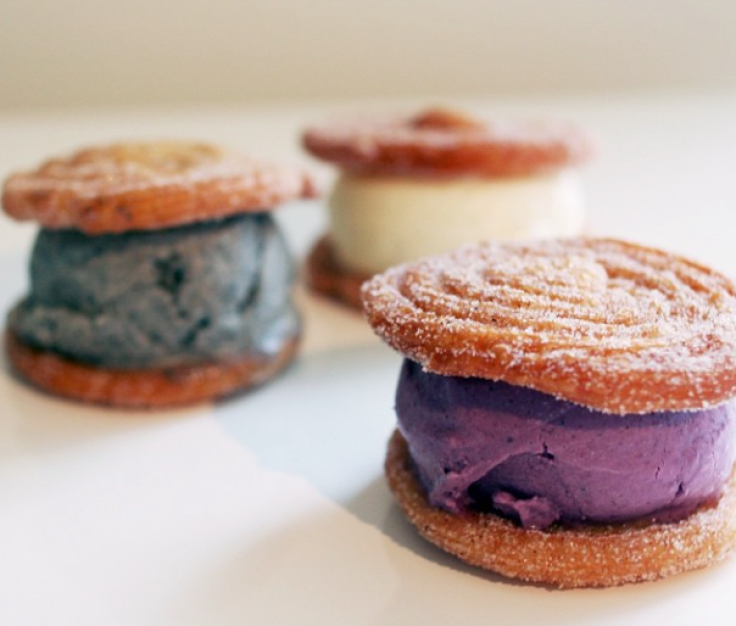 Ingredients
1 cup water
3 tablespoons sugar
2 tablespoons vegetable oil
1 cup flour
1 cup sugar for coating the churros
2 tablespoons cinnamon
1 cup sweet milk
1 liter of peanut oil for frying
Directions
1. In a saucepan, combine the water with the sugar and vegetable oil. Bring the contents in the pan to a boil and remove from heat. Then, gradually add flower and mix the ingredients until dough forms.
2. Then place the dough in a star tip pastry bag. On a greased cookie sheet, pipe the dough out into a circular pinwheel shape. Then put the sheet in the freezer for a half hour so that the shape forms. Meanwhile, in a separate pot, heat up 1 liter of oil for frying at 375 degrees.
3. Remove the dough from the freezer and dry each pinwheel until golden brown. Then, in a bowl, mix sugar and cinnamon and place fried churros in there for coating.
4. To make the ice cream sandwich, scoop your favorite ice cream on one churro pinwheel and use another to top the ice cream sandwich.
© 2023 Latin Times. All rights reserved. Do not reproduce without permission.