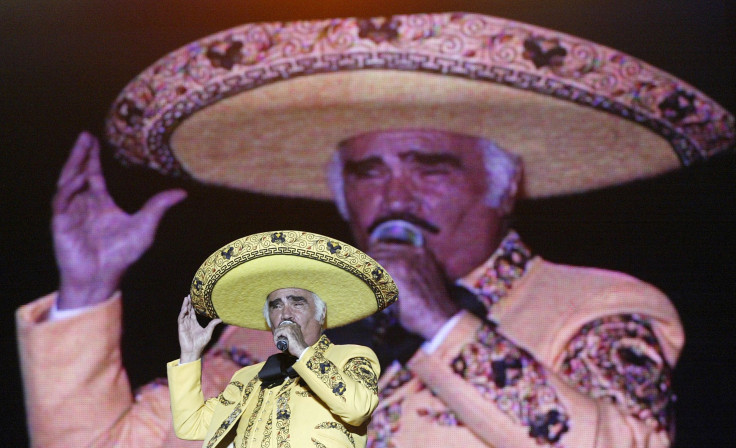 Looking for the best Mexican drinking song for Cinco de Mayo? "El Rey" -- "The King" is arguably number one. Don't want to stand out like a sore thumb when your compadres (buddies) are belting this lush anthem on the 5th of May? Don't worry, because you can sing-along with this song with just two words. This article is meant for people who speak little or no Spanish After a little schooling on the two Spanish words, take a look below at our full English translation of "El Rey," composed by José Alfredo Jiménez and popularized by Vicente Fernandez. First, a little trick for your Cinco de Mayo soundtrack. El Rey has two chorus sections, in which the last word of the previous verse is simply repeated.
There a few lines you'll need to recognize in order to sing the chorus parts (we'll link to some full translations and lyrics in a minute). The first verse of "El Rey" as lyrics that might remind you of a country western song. "I know I'm on the outs, but on the day that I die I know you'll have to cry." Your queue for a drunken chorus is "you'll have to cry"; tendrás que llorar. Give it a beat and then repeat: llorar y llorar, pronounced "yor-ar ee yor-ar," twice: llorar y llorar, llorar y llorar. Want to use llorar in a sentence? How about Niños no lloran (neen-yos no yor-an)? Boys don't cry.
Wait four more verses for your second chorus performance. This verse is pretty deep. "Una piedra en el camino" -- a rock in the road -- "me enseñó que mi destino era rodar y rodar" -- showed me that my destiny was to roll and roll. Again, if you want to jump into the easiest part of the song, just repeat the last phrase, "rodar y rodar" twice. Extra points if you can roll your "Rs," (making the double R sound as in burrito or burro), but it's not essential.
Check out the video above of Vicente Fernandez' live performance of "El Rey." The chorus (full of violin players) is really obvious because of the way it's edited. Listen through it until you can recognize those words queue (once should be enough). There are plenty of literal translations of El Rey. For serious language learners who want to use El Rey as a learning tool, check out this side-by-side translation, and the video below that has translated lyrics paired with the song.
Bonus video: Hugo Chavez apparently sang "El Rey" at a public rally.
© 2023 Latin Times. All rights reserved. Do not reproduce without permission.